good morning, cyberspace!
GUYS.
GUYS.
GUYS!!!!!
Guess what.
I'M BACK!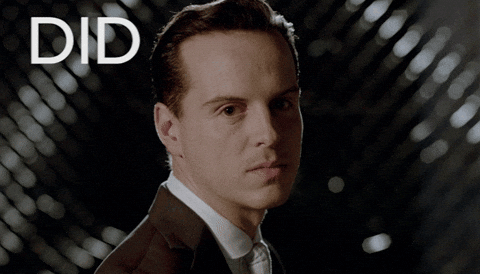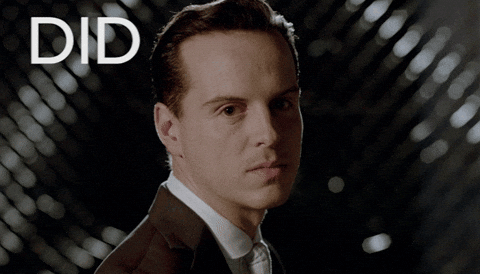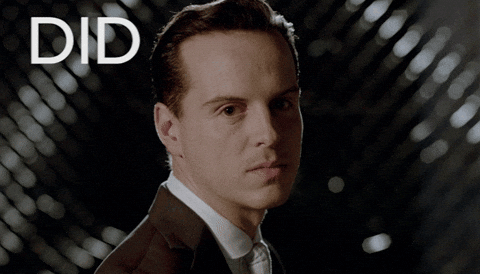 WHAAAAAAAT?! What be this madness I'm spewing? Kenzie's back? She's back from the Hiatus she took to try and reinvigorate her soggy soul? She's really and truly BACK?
Why, yes. She is (*AHEM*) I am back. (and i'm totally not talking in third person you're talking in third person) And though hard as it may be for you to wrap your fragile minds around, it truly tis I — the kookiest Kenzie — back from the depths of the grave despair January, ready to begin again in this fresh, gloriously sparkling month known as February.
Ah, February. I love February.
And consequentially, I absolutely despise January. Which possibly explains why my Hiatus was less me being creative and sparkly and watercolor painting in the early washes of the full werewolf moon, and more me sobbing dramatically as I tried to claw my way back up from the pit of velociraptors that dragged me down into their abominable stink-hole.
hahahahaha. #fun.
But let us not dwell on the past, my dear crumblings!! For I am back, and I am fine, and I have once again snatched hold of some cookies and have discovered the sunshine and sparkles and scribblings of life.
And guess what, guys!
I've really missed you.
A lot. And it just feels so, so, so insanely good to be back. I tried keeping up with all of your blogs during my Hiatus, and in case you haven't already noticed, I failed quite spectacularly at it. I mean, I don't know about you guys, but I think it's quite a feat how much I didn't get done in January. In fact, it's so much of a feat that I'm pretty sure I deserve a badge or a golden trophy made from unicorn poop or something.
somebody get on that, thanks
BUT ANYWAY. Now that I am back from Hiatus, not only am I going to be trying to catch up on all of the whosits and whatsits of the blogosphere that I have so desperately missed out on since vanishing like a purple puff of stardust over 31 days ago, but I have also brought back a smol little present for all of you happy little beansprouts!
A POLL!!!
Because polls are fun and invigorating and beautiful for the soul, obviously.
don't you dare be disappointed, smithy.
You see, now that the New Year has actually begun, I figure it's high time that I begin implementing some of the new and fun things that I mentioned back in my yearly wrap-up post thing-a-ma-jig thingy.
Honestly, I really have no clue what that thing was. But it happened and it's there and you should probably go read it for a refresher in case you have a marshmallow brain like Yours Truly and can't remember anything that happened past two minutes ago.
. . .
where was I going with this again…
AH YES. The polls! I have brought with me some polls!!!
See, while Smudged Thoughts has been and will always be my personal happy place, I also want to make sure that I know that you are also enjoying the content that I blast out onto the blogosphere. I want to make sure that what I'm writing is something that you guys actually want to read. And though I'm fairly confident that I'm going to be posting smudges on all of these topics at some point or another in the distant wibbling future, I'm still very curious as to what all you lovely beans out there are more interested in reading.
Which is why I designed this poll! Below you will find a delightful little doodad that will help me determine which posts you guys are most excited for in the upcoming months. And I mean, perhaps I'll completely disagree with the results and go my own separate way like the rebel that I am, but for right now, I'd really love to hear your input.
It's the whole YOUR OPINION ACTUALLY MATTERS spiel, see?
And so, without further ado, here is the poll!
(y'all better vote or I'll send a wild pack of werebears after you)
Ze Thingy. . .
What kind of posts are you excited for???
---
---
And that's really all I have for today, guys. So…yeah.
*awkward pause*
I am back. I am alive. I have brought thee a poll to satiate your thirst for clicking buttons.
And I literally cannot wait to begin this new year of blogging and creativity with all of you! Let's hope this burst of creation lasts throughout the next 11 months, yes? XD
---
---
talk to me, peasants!
I'M BACK, FOLKS! DIDJA MISS ME? I bet you missed me. Don't you dare lie, Bob.
BUT ANYWAY. What have you guys been up to whilst I've been gone? Have you stolen any skeletons? Murdered any small men? Sharpened your pitchforks for the beautiful mobs we are about to create??? Tell me ALL OF THE WONDERFUL (or not so wonderful??) THINGS that have happened to you guys over the past month! Let's turn that comment section into a buzzing hub of happiness and cheer because I'M BACK AND IT FEELS SO GOOD, GUYS, GROUP HUG!!!!
*flings cookies in the air and disappears*