A quick note from Furious Kenzie. . .
GUYS. OH MY GOODNESS.
I swear I posted this yesterday!!!!!! I wrote this up, punched the Publish button, and then promptly closed out my window and left the room.
AND SOMEHOW IT DID NOT ACTUALLY GET PUBLISHED?????????? WHAT?????? I am so confused right now.
And also severely upset.
BECAUSE FOR ONCE IN MY LIFE I ACTUALLY GOT SOMETHING DONE ON TIME AND THE COMPUTER DECIDED TO GLITCH ON ME AND ASDFGHJKLSASDFGHJKL ARGH!!!
. . .
Okay. Fine. So this didn't get posted yesterday. Whatever. I am sending it hurling out into the blogosphere today.
It's not like I totally worked my butt off to get it read for yesterday or anything, ahahahahahahahahahahahahaha.
*punches computer in the face*
*sobs*
. . .and this has been — a quick note from Furious Kenzie. Please enjoy the rest of the smudge.
happy september, cyberspace!
As promised, I have something super duper special for all you lovely marshmallow fronds today!
And I know you guys are probably getting sick of me by now — two posts from Kenzie in TWO DAYS???? (#lies, apparently) What on earth is wrong with me? — but don't worry. This is definitely not the new norm.
Like at all.
We'll be reversing back to the one-post-per-month schedule here in a little bit, I can assure you. But for today. . .well, let's just say that I'm really excited about what I'm about to show you. . .
. . .BECAUSE IT'S A TEASER!!!!
(and if you don't know what it's a teaser for, then you obviously did not read the title page. what is wrong with you, peasant.)
And I know that I promised you guys that this thing would be officially up and running by August (and it is now the first day of September. . .aha.) — but let's just say that last month was. . .weirdly packed.
And also that everlost has been severely demanding. So.
BUT I REALLY DO WANT TO WRITE THIS LITTLE SHORT THING! So we're going to do it, one step at a time.
And step one begins today! But as I said, this is just a teaser. I don't have any solid chapters drafted up yet, and once I do get them drafted up, I'm still going to be so absorbed with EV and possibly my BRAND NEW NANO PROJECT!!!! (*coughCOMINGSOON!cough*) to actually. . .you know. . .take the time to polish them up.
Which means that for the time being, The Little Bookshop of Whimsy is going to be slightly first drafty.
a.k.a it's going to be absolutely atrocious ahahahahahahahahahaha–HACK.
But that's not going to stop me from writing this, peasants!!! I'm low-key obsessed with writing random short stories, so even if it turns out terrible — and even though I have literally no clue how the plot of this story is going to go ahahahahaha — WE ARE STILL GOING TO GIVE IT A WHIRL.
So buckle up, my precious bits of peanut brittle! We're gonna go on this adventure together. . .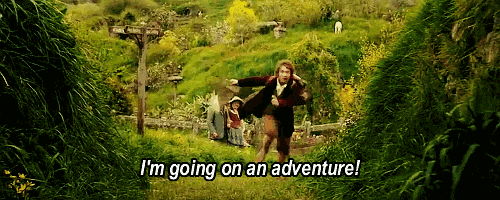 • • • • • • • • • • • • • • • • • • •
The Little Bookshop of Whimsy — Episode 01. . .PROLOGUE
WE NEVER MEANT TO KILL CARL. . . I swear we didn't.  It just sort of. . .happened.
He told us to never open the books. Those were his last words to us, actually. His exact last words. "Whatever you do — don't open the books."
I guess we should have payed more attention to his warning. I guess we should have seen the fear in his eyes when he left us, the way they darted across the room towards the shadows that never truly sat still.
I wish now that we had listened to him, that we would have payed attention to the things he was trying to tell us — to the things that he couldn't tell us.
I wish now that we had taken a moment to realize that maybe we weren't stranded in this bookshop alone.
We shouldn't have opened the books. I am so, so sorry, Carl.
We should never have opened the books. . .
*click*
• • • • • • • • • • • • • • • • • • •
TALK TO ME, PEASANTS!
And that's all I've got for today! I know. . .it's totally worth your time. BUT THE NEXT ACTUALLY-OFFICIAL CHAPTER WILL BE MUCH LONGER! And hopefully much better? Who even knows at this point. Whatever happens next is going to be a surprise for us all. XD
BUT ANYWAY! That's definitely enough from me for the next few days! Let's hear from you! What sorts of things have you been writing recently? Do you like this weird little teaser thingy-ma-bobbin? ARE YOU EXCITED FOR CHAPTER ONE??? (i know i sure am. i wonder what's going to happen next! XD) . . .and most importantly. . .
WHAT DO YOU THINK HAPPENED TO CARL???
Let's talk about ALL OF THE THINGS!!! down in the comments below!
And as always, until next time. . .
*flings cookies in the air and disappears*