good morning, cyberspace!
Well, folks, another November has come and gone. We have written. We have cried. We have supported each other. Celebrated with each other. Cursed each other's cereal so that our friends shall inevitably fail and have to do a dare. Another NaNoWriMo is ending, and with that ending goes the last bits of our sanity that we have been so carefully clinging on to.
NaNoWriMo is finally over, and it is now time, my friends, for us to meet our deaths.
But first, I kind of want to toot my own horn for a moment, here, because something kind of wonderful happened on the 28th, and I just have to share it with you all, apparently. . .
• • • • • • • • • • • • • • • • • • •
I WON NANOWRIMO!!!
I won NaNo two entire days early!!!!! It's nowhere near my current record of winning on the 25th, but like??? I'm so insanely excited about this. And just look at how happy my bar graph is!!!!
Isn't he happy?? ISN'T HE NICE??? I wrote 50,000 words this month. I did a thing. I wrote less than half of a book, and I could not be more excited!
Buuuut, as with all things I do, there is a bit of a negative to this. Although I wrote 50,000 words this month, I did not — though I really did try — complete my NaNoWriMo Dare Squad goal.
Aha. Yeah. My goal was to write 50,000 words and complete the first draft of this book. And THAT AIN'T HAPPENING, FOLKS. So I'm just going to ignore the final part of that dare, bathe in the glory of having written 50k, and quietly accept my death along with every other Dare Squad failure out there.
It's fine. Everything's fine.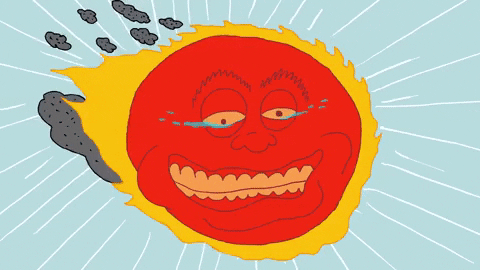 • • • • • • • • • • • • • • • • • • •
Speaking of accepting my death, I believe it is now time for us to get into the real reason for this post! As this is hopefully going to be the very last blog post for the Dare Squad, there are a few things we need to cover before we can officially bring this season of the Dare Squad to a close. First and foremost on our agenda, then, is. . .
i. How Shall We Hand Out The Dares
Some of you probably remember the polls I flung out into the void a few weeks ago, in which I asked this very question. (or something similar, at least.) And holy guacamole and cheddar, you guys. . .you really came through. We had a total of eight votes, and of those votes, seven of you voted for the exact same thing.
Unfortunately for me, however, you voted for the option that could potentially embarrass me till the end of my days.
A live video, you guys. You chose for me to do a live video in December. In which you'll be able to see my face. And hear my voice. And realize with startling clarity just how unprofessional and all over the place I really am.
And I mean, yes, it was I who gave you this option, but like??? I figured you would all still want to roll for your dares??? I thought you would want to roll a die and see what happened? I THOUGHT I WOULDN'T ACTUALLY HAVE TO DO THIS??? Because I really really really really really really really really really really really really really really really really really really —
. . . .Two Hours Later. . . .
— really really really really do not want to do this.
However, since I am an extreme people pleaser. . .I suppose I shall have to do the thing.
SO. All that remains is figuring out when you guys want to do the live video thingy. Hopefully it will take all of two minutes, but I'd still like to make it so that everyone from the Dare Squad can join in.
I mean, I'd much rather do a video where I random generate what dares everyone gets that isn't live, because then I could just cut out the portions in which I'm talking weird and rambling nonsensically and making a complete and utter fool of myself, but I highly doubt you guys would be up for that. So.
However, if you guys would like to save me and my sanity and find a better option for handing out the dares in a way that lets every dare get a chance to shine without putting me in front of a camera, I would very much appreciate it if we could sort of hash this out in the comments below. (because cameras terrify me, you guys. seriously. please send help.)
But alas. For right now, if you have a specific day in December that you feel is going to be absolutely perfect for stopping by for a live video, feel free to shout those at me in the comments. I'll try my best to plan around them, but I've never done this before, so I'm pretty sure this entire thing is going to be highly experimental. . . Aha.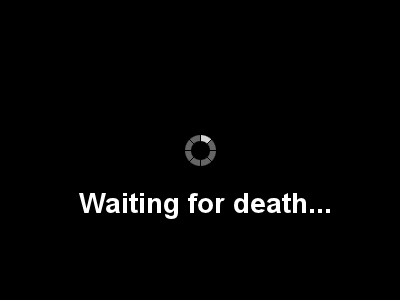 ii.Some Smol Rules
As always, there are some tiny little rules and things I feel are worth mentioning, since the last time I mentioned such things was like. . .an entire month ago. So here are some "reinvented" rules for the Dare Squad, seeing as though we're not going to be rolling dice anymore. Ahaha. Haha. EVERYTHING'S FINE, GUYS.
FOR THE WINNERS. . .
Congratulations on winning the Dare Squad, dear beans!!! You've done the thing that I've never been able to do. And this is my own weird little game, so. . .#shame. Don't rub it in, peasants.
BUT ANYWAY. Now that you've won the Dare Squad, here's what you're gonna do:
Between November 30th and December 5th, roll a single die to determine where you land on the Winner's board. Then, depending on where you land, complete your number's instructions and bask in the glory of winning the Dare Squad! (and also don't murder me if you roll double sixes. . .)
And that's pretty much it! You won the Dare Squad! You're safe.! (hopefully.) You don't have to worry about the severely embarrassing liveshow that's going to be happening later on in the month!!! (unless, of course, you want to come and laugh at my face. [please don't do this.]) Congratulations, my friend. Enjoy your peaceful December. You've earned it.
For us losers on the other hand. . .
FOR THE LOSERS. . .
Well, guys. We failed. We did our best to succeed, but despite our best efforts, this just wasn't our year.
HOWEVER. No matter how brutally we might have failed this year, the most important thing to take away from all of this is that, despite all odds, we persisted. If you're anything like me, you probably knew about midway through November that you were not going to reach your goal. But you know what? We still tried. We did our best, and maybe our best wasn't good enough to land ourselves amongst the Dare Squad winners, but that's perfectly okay. We still wrote words. We still struggled through. We learned and we created and we gained an experience from this NaNo that we shall never forget.
Buuuuut, despite all of that mushy inspirational stuff, we're still losers. And, per tradition, it is now our turn to humiliate ourselves in front of the entirety of Cyberspace. Hoorah.
So here's what we're going to have to do. . .
Somewhere in the middle of December (the 13th? the 15th? the date is to be determined) we will have a live video, in which I — the great and powerful Kenzie — shall use a random number generator to determine every loser's dare. I'll go through the list of names in reverse alphabetical order (there's no rhyme or reason to this. it just sounds cool.) and once a dare is assigned to a Squadian, that dare may no longer be handed out. This will hopefully eliminate the whole "everyone rolled a two and now there are eight dares with literally nothing on them" issue, and will also provide a wonderful opportunity for me to shame myself in front of a camera. Good times.
iii. The NaNoWriMo Dare Boards — THE FINAL REVEAL
And finally, for the very last item on today's agenda, we have THE FINAL DARE BOARD REVEAL!!!! If you're anything like me, you've been waiting all month for this very moment — the moment in which all questions are answered, all darers are revealed, and the winner's board is finally put together properly.
Aha. I mean, 'the winner's board is finally revealed in its entirety'. Obviously. *shifty eyes*
Seriously, though, I've said it once, and I'll probably say it a million times before this NaNo is through, but you guys have honestly sent in some of the most phenomenal dares I think I've ever seen. I'm terrified just thinking about having to do one of these things, and trust me, it takes quite a bit to terrify me.
Although I don't think anyone can really blame me about being scared of doing another dare, because last season's dare was. . .er. . .not the brightest moment in my life.
That was a dark week, my friends. A very dark, very lonely week.
But anyway. The dares this year are among some of my favorites, and while I've already revealed what all of the dares are, it is finally time to give credit where credit is due.
So without any further interruptions, my friends, it is my absolute greatest pleasure to bring you. . .
The NaNoWriMo Dare Squad's Darer Reveal!
(but first I'm gonna slap the board on here again because #fun and also #helpful)
— The Darers —
In order that the dares appear on the board. . .
1. Saartje
3. Eva 
4. Jem
5. Kate
6. Kenzie
7. Gail
8. Jethan
9. Cricket
10. Kirsten
• • • • • • • • • • • • • • • • • • •
And there you have it, guys! That's the master list for who sent what dare into the Dare Squad this season. And while I'm sure this sounds like something I'm required to say, I honestly cannot pick a favorite. You are all so creative and talented, and it is going to be an absolute honor to embarrass myself by doing one of these in the coming months.
HOWEVER. This is not the only reveal I have to give you all today!! Oh no. As promised, I also have the most illustrious and possibly slapped together Winner's Board! Because why should we let only the failures have all the fun, amiright? All you winners out there worked really hard, too! You should get a chance to come and play with us, as well.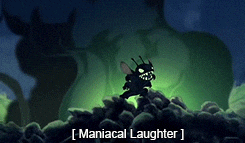 i'm so nice oh my word.
So here you go, winners. You've successfully defeated The NaNo, and now, my dear beans, let us see if you can defeat. . .!
The NaNoWriMo Dare Squad Winner's Board!
Duhn duhn DUHN!!! Isn't it beautiful? Isn't it glorious? AREN'T YOU CRYING???
I'd start crying if I were you.
Personally, I find that my favorite is Number Two, but I'm also very excited for Number Four. As long as no one tries to give me a second dare, of course. Ahahahahahaha. (*is already preparing for the onslaught of extra dares*) I'm also very concerned that the winners are going to hate me for potentially forcing them to still do a dare even after they won the Dare Squad, but like??? There's like three safe spaces this year. THIS IS A STEP UP FROM SEASON ONE, PEASANTS. please don't hurt me.
• • • • • • • • • • • • • • • • • • •
And with that, my dearest of beans, I believe this about wraps up the final NaNoWriMo Dare Squad post of the season! I know that I've been a little more AWOL than I had initially planned this month, but like??? I've been writing a book, guys. You can hardly blame me for this, right? Right.
Season 3 of the Dare Squad will be much more planned, you guys, i'm so sorry.
But I guess the very last thing I want to say before we all fondly embrace December — and, for us losers, our own unique form of embarrassment and death — is this:
It's the final day of NaNoWriMo. There is still an entire day of writing ahead (depending on where you are in the world. Some of you are already well into December by now), which means that people are either already cashing in on their 50,000 word win, or are frantically burning holes into their keyboards as they try to catch up. But whether or not you've won or lost, whether you've written 50,000 words or 500, my sincerest hope is that you had fun this month.
I am so insanely blessed to be a part of such a wonderful community of writers and bloggers, and to everyone who participated in the Dare Squad — and also to those who didn't participate in the Dare Squad, but have been around all month cheering us on — I cannot possibly thank each and every one of you enough. You guys are what make the Dare Squad — and blogging — everything that it is.
Later this month, when all the Dares have been handed out and all the winners have evoked their wrath upon my poor unfortunate soul, we shall finally begin to behold the mass confusion and embarrassment that the NaNoWriMo Dare Squad shall inflict upon us. But until then, for this very last day of NaNo, I just want to say congratulations to those who won, don't give up to those who haven't yet succeeded, and to all of you, no matter who you are or where you're going. . .
Never stop writing, my friend.
---
---
TALK TO ME, PEASANTS!
Well, I think we can all agree that the Dare Squad was a bit of a mess this year, but that's probably because I hadn't decided I was actually going to reboot it until like two weeks before November. So considering that, I think I did pretty good, peasants. Ahem. no I didn't. But with any luck, if the Dare Squad returns for a Season Three, I'll be a tiny bit more prepared for it. *thumbs up*
Let's get to the questions, shall we?
How are you doing with your NaNoWriMo goals? Have you won the NaNo yet, or are you still a smidgen behind? Do you need me to slap you with pompoms and fling cookies at your unsuspecting face? (because I will gladly do this, peasants.) What kinds of exciting things are you looking forward to in the month of December? Did you have fun participating in the Dare Squad, even though it was a little uncoordinated? (I really am sorry about that, but November is such a chaotic month, which I'm sure you guys can totally understand. Hopefully. Maybe. [PLEASE FORGIVE ME.]) and most importantly. . .
What day/time will work best for doing a live video in December? I want to make sure that as many people can participate as possible, so having an idea for what works for everyone will really help in determining which day I do the video on. (and also if anyone has any ideas for how I can do a live video, that would be greatly appreciated. I've never done anything like this before, and it's making me a little nauseous nervous. *pukes*
Let's talk about ALL OF THE NANOWRIMO THINGS! and also what numbers all you Dare Squad winners rolled!!!! down in the comments below! And as always, until next time. . .
*flings cookies in the air and disappears*
Photo by Aaron Burden on Unsplash