EDIT: Sorry for the late post today, guys! I kind of forgot it was Tuesday. Aha.
#fail.
---
---
good morning, cyberspace!
If you've been around Smudged Thoughts since last March, you already know that I'm screaming.
Most profusely, in fact.
March Hare Madness, guys. Do you remember it? Do you remember the terror and panic and extreme burnout I put myself through last year? Do you remember the torture, the fear, the absolute atrocity that was March Hare Madness?
DO YOU REMEMBER IT?
Because I do. I remember it perfectly well. I remember it so well that my head hurts just thinking about it. Last March was probably one of the most stressful writing months of my entire life, and that's including the NaNo's of 2015 and 2017. *shudders*
But guess what, folks. Guess what I'm about to tell you. Guess what I have decided to inflict upon myself yet again this year.
That's right. March Hare Madness. BUT IN FEBRUARY!
*jazz hands*
Because doing something insane in February–a.k.a. literally the SHORTEST MONTH OF THE YEAR–is totally sane. Much better than doing so in March, I daresay. I'm not an idiot at all, stop judging me, peasants.
(if you want to take a peek at last year's March Hare Madness, here are some links for you: Introduction, Week One, Week Two, Week Three, Week Four, Final Post)
If you've been following me on Twitter (or have read my 2019 goals post), you know I've been working on a Super Secret Project for the past few months. (and if you happen to be in my close little writing circle, you probably already KNOW what said Super Secret Project IS. but shhh. it's secret. #sosecret) This project, though extremely fun for me to work on, honestly needs to come to an end already. And preferably before the beginning of March, because reasons.
Reasons, which, of course, I shall not be disclosing at this point in time.
However, this means that in order to hit my goal of finishing this SSP before March, I seriously need to kick my lazy writerly butt into high-gear come February.
Which is today. Today is February, guys. Huzzah.
Enter the February Freeze Out!
February Freeze Out works basically like March Hare Madness, wherein I'm trying to finish up a project within the span of a single month. However, quite unlike March Hare Madness, my goals for this run around are actually feasible.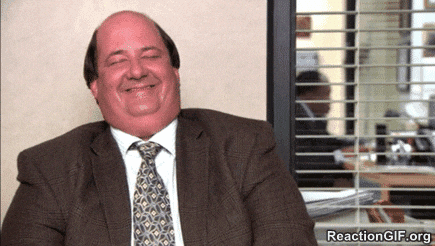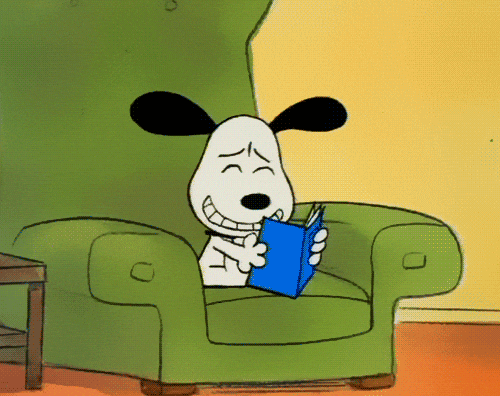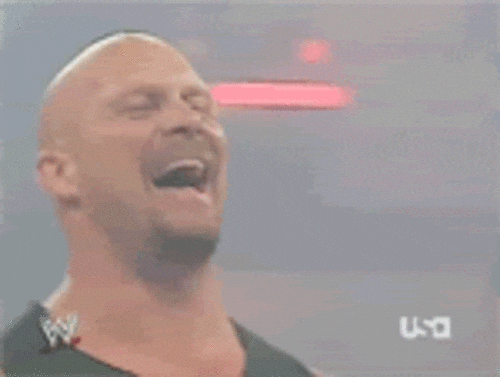 HA. NO THEY'RE NOT. Who are we kidding here. To be honest, the only thing that's really changed is the name and the fact that I have three less days than I had in March.
It's fine. Everything's fine. I'm totally fine.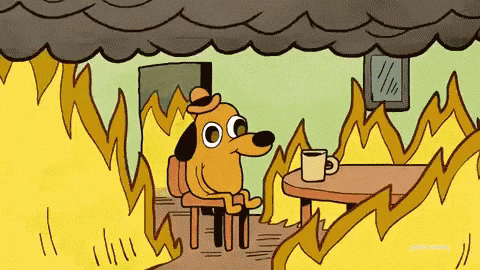 But what I'm lacking in days, I'm making up for in enthusiasm, a lot of early mornings, and the knowledge that at the end of this month, I'm going to be short one less brain cell than when I started.
I'm preparing the funeral as we speak. There shall be cake.
I'm also thinking there's going to be a penalty if I fail this time around*, but as for what that penalty is going to be . . . I honestly have no clue. I currently have a few ideas noodling around in my head, but as of right now nothing has solidified. I'll definitely keep you all posted on that as the month progresses, and if you have any ideas on what my punishment should be, definitely hit me up with your ideas down in the comments. I'm totally open to suggestions at this point.
But anyway, now that I've given the prerequisite crash course for what the February Freeze Out is, it's time to get into the particulars.
Also known as the actual word goals and time frames and also whether or not I'm going to be blogging about the whole experience.
(HINT: I'm going to try.)
So let's dive right in!
*yes, yes, i'm quite aware that there was supposed to be a penalty last time, as well, but like. . . psh. whatever.
FEBRUARY FREEZE OUT!
. . . THE GOALS . . .
MAIN GOAL . . . Complete Super Secret Project #1 (because I have two at the moment. Woot.)
DAILY GOAL . . . Write 1,500 words a day
February has 28 days, which means I have exactly 672 hours (as I'm writing this post) to finish up everything I still need to do in this draft before the clock strikes midnight on the 1st of March.
(ew. March Hare Madness. Never again.)
But, in the spirit of being extremely lenient with myself, I'm giving myself a very feasible daily word goal of 1,500 words. I'm most likely going to try and exceed this goal every single day, but for right now when I'm just starting out, I'm going to hopefully try and take it easy. My main goal for the entire month is to finish this project–which I think can be done by writing 1,500-ish words a day, but if it ends up that I fail that main goal, at least I'll have 42,000 words at the end of the month to show for it.
And also I'll be penalized for failing my main goal once I fail, but PSSH. Technicalities.
. . . THE BLOG . . .
For right now, I'm going to keep my updates for February Freeze Out to a maximum of once a week here on the blog, and–with any luck–daily over on the Twittersphere. You might notice that I haven't been doing any Twitter updates for the first five days, but this is simply because I wasn't sure if I was actually going to announce that I was doing this or not. I'm still kind of juggling back and forth as to whether I should fully commit to it, but I guess if you're reading this, you know that I've officially dove into the pool of insanity.
Also–for anyone worried that this little pet project of mine is going to completely take over Smudged Thoughts for the next month–allow me to put your happy little minds at ease and say that no. These will not be the only posts I'm publishing in the month of February.
At least, I severely hope they are not.
I have a fine little string of blog posts that I've been stewing on for quite a while now, and I would really like to be able to get those posts drafted up and sent off into Cyberspace over the course of the coming weeks. However, I'm also trying to be very realistic in the fact that the majority of writing I'm going to be doing will be towards this project, which means that posts miiiiight be a little hit or miss around here. I'm going to try very hard to get two posts written every week–one update post; one creative, non-February Freeze Out post–but as of right now I'm not going to be making any promises. Something I need to learn is that when I'm on a writing deadline (whether it's self-imposed or not, apparently), book is going to take the utmost precedence in my writing time.
I hate it. You hate it. But there it is. #truthbomb
However, I'm making a small promise to myself that UNLESS I write and post one of the smudges I've had planned for February, I am NOT ALLOWED to post an update of February Freeze Out on the blog.
Thus the reason why I'm going to be squealing over it on the Twittersphere instead. My confidence in my ability to write blog posts this month is truly astounding.
. . . THE PUNISHMENT . . .
Aaaand, we've officially come to the most fun particular in this entire blog post.
The punishment.
Now, I've already mentioned that I'm not entirely sure what my punishment for failing February Freeze Out will be (because let's be honest, folks. I am totally failing February Freeze Out) Buuut, I thought it might be nice to get you all in on the punishment picking!
Kind of in the same vein as the Dare Squad, if you have any ideas for what I could do if I fail, I would absolutely LOVE to hear what you have to say either down in the comments below, or over in the Suggestion Desk.
However, if by some grandiose miracle I actually do finish, I have a wonderful reward planned, which may or may not include revealing what Super Secret Project #1 actually is.
So rest assured that whether or not this thing goes well, you're going to be hearing all about it.
Wish me luck, my dear marshmallow beans. I'm afraid I'm going to need it.
---
---
TALK TO ME, PEASANTS!
Now that it's February, what sorts of crazy things are you planning on getting done this month? Do you have any insane writerly plans, or are you planning for a more relaxed month of . . . not writing crazily? Are you excited to find out what Super Secret Project #1 is, (hint: it's not all that exciting???) or do you hope I fail abysmally so that I'll be punished? And most importantly. . .
DO YOU HAVE ANY PUNISHMENT IDEAS FOR YOURS TRULY?
As always, let's talk about ALL OF THE THINGS! down in the comments below! And until next time. . .
*flings cookies in the air and disappears*
Featured Photo by Aaron Burden on Unsplash