good morning, cyberspace!
Three years ago, a girl had an idea. A stupid idea, really. More of a whim than anything else. Yet out of all the ideas that floated around her sometimes psychotic brain, she snatched this particular one out from among the throng of thousands and held it tight, refusing to let it go even as it squirmed and wriggled in her grip.
That idea was to start a blog.
What she would write for this blog, our young protagonist had absolutely no clue. (and to be perfectly honest, sometimes I'm not sure she has a clue even now.) But a blog she was determined to start, and so with a touch of determination, a dash of madness, and a brief brainstorming session with her best friend (a.k.a. her absolutely amazing mom who is the epitome of creativity), the girl created a blog–a blog more commonly known as Smudged Thoughts.
And I–in case you're still confused–am that girl.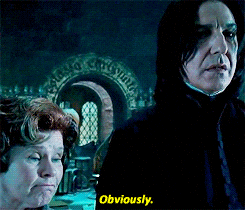 THE BLOGIVERSARY: PART ONE
If you couldn't already tell by the balloons and the confetti and the annoyingly simple title of this post, today marks the three-year anniversary for Smudged Thoughts! I think I say this every year, but I am honestly so shocked that this blog even still exists. As I mentioned above, I started this thing on a complete and utter whim (as I'm typically prone to do), and while most of my whims typically die out within the first three weeks, somehow this blog has managed to survive for three years.
THREE. YEARS.
That is completely insane to me, folks. Somehow, defying all odds, I managed to keep this blog somewhat thriving for an entire three years. We've done guest posts, we've done NaNoWriMo Dare Squads, we've done book reviews and short stories and poems and interviews and a whole host of random writerly content. Over the past three years, this blog has grown and morphed and become a tangible space for me to spill forth the fountains of fantasies I have swimming through my brain, and for whatever strange reason, you people seem to enjoy reading it.
I know a lot of people consider blogs to be a sort of platform, but I much prefer to consider this little space of mine to be more of a community than a platform for finding followers. You guys aren't just readers to me. You're my friends. Some of which have become the closest writerly friends I've ever had, others I text and email and send snail mail to, and still more are fellow bloggers whose posts fill my heart with so much happiness and encouragement and inspiration. And all of you–whether I've known you a day or for three years–mean so, SO much to me.
Time and again I've said that this blog would be nothing without the lot of you, and I will continue to say it until this blog someday withers away: without the constant support of so many random internet strangers-turned-to-friends, I don't think Smudged Thoughts would still exist as it does today. It would be a barren wasteland of empty posts and crusty comment sections, and I would have toddled away to bigger and brighter things that would never have taken flight.
And so, as I mentioned a few posts back and many weeks ago, for Smudged Thoughts' third-ever anniversary, I want to show you all just how much your constant friendship and support means to me.
In a previous smudge I mentioned that I was going to be hosting a giveaway for this year's blogiversary, and that–I am very pleased to announce–has not changed in the slightest. Unfortunately, I still don't have the completed prize yet, which means that there are–at this time–still no pictures. #fail
BUT.
Because I am nothing if not MYSTERIOUS and MAGICAL and VERY CRYPTIC, I have decided to play a little game with you all so that hopefully you will be too distracted to hunt me down with rusty pitchforks:
Today is Smudged Thoughts' birthday, that much is true. But the actual anniversary of my very first post (a.k.a. the very first day Smudged Thoughts was made available to the public) is September 13th. This means that–technically–Smudged Thoughts' anniversary isn't for another month. Which gives me plenty of time to get my act together and make the confounded prize, already. Which means that I–in all my glory and amazing awesomeness–will be extending this wondrous celebration into the middle of September!
See, I haven't had a whole lot of time for creative pursuits recently, (don't worry. i'm probably going to rant about that in a future post. you know. if I ever find the time to do so. aha.), so my initial plan for getting this giveaway up and running by today was pretty much crushed like candy in the meaty hands of death busyness. But never you fear, my dearest peasants, for The Kenzie has a plan™.
(let's just ignore for the time being that most of my plans never work, shall we?)
Starting tomorrow and continuing all the way up until the final reveal in September, I will be posting very vague, very abstract photos that will hopefully hint at what the grand prize could potentially be. I'm not exactly sure how often I'll be posting photo hints, but I'm going to be aiming for at least once weekly. (though I'm severely hoping for at least twice. . .) Until September 13th, then, you can expect to find some super fun blogiversary-ish posts happening here on the blog! Like revisiting some of my earlier posts from 2016 and other super cool stuff that I haven't quite figured out yet. . .
. . . aha.
Basically, I have no clue what I'm doing. As usual. But I've gotten pretty good at faking it till I make it over the years, so we're just gonna roll with it and see what happens.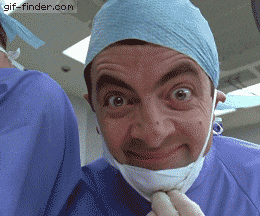 Although, I must say that the prize I'm working on for the giveaway (because yes. I AM actually working on it!!!) is coming along rather nicely, so I'm kind of excited for you guys to finally see it.
(and hopefully this isn't too much of a reveal, but I'm not the ONLY person who made something for this giveaway. . . mwahahahahahahaha!)
However, before you guys can see the prize, I have to actually finish the prize. (#shocker) Which means I must, alas, go work on that.
And I can't exactly do that while trying to write this blogiversary blog post.
So this is going to be me signing off for today, my friends! More information on the giveaway–like rules, how to enter, more details on the writing portion of the contest (why, yes! there is a writing portion to the contest! such fun! much wow!)–will go live later this month. Or possibly in September. Who really knows at this point, amiright? *awkward laughter to cover up the sound of my tears* But either way, the giveaway is definitely happening, and even though it's taking a little bit longer than I had initially anticipated, I know it's going to be amazing when it's all said and done. So you'd better start warming up those writing muscles, my dear peasants. You're definitely going to need them. . .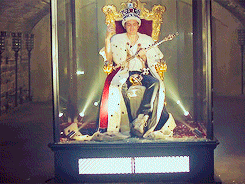 ---
---
TALK TO ME, PEASANTS!
I honestly cannot believe that Smudged Thoughts is officially three years old today. I feel like I'm nearing the point where my blog is going to be considered an old geezer in the realm of Cyberspace, and I'm not really sure how I feel about that just yet. XD I guess it's a good thing I've stuck with this for so long, though? I mean, I think I should probably get a medal for that, right? Or a cookie. Or possibly a whole cheesecake.
I'll let you guys be the judge on this.
But anyway, let's talk, shall we?: Are you a blogger, and if so, how old is your blog? Are you excited for the mysterious giveaway? Have you ever hosted a giveaway? (and if you have, do you have any advice? because I have literally never done this before and I may or may not be low-key freaking out. . .) What do you think the grand prize could be? (any and all guesses are definitely welcome. my lips, however, are going to be super-glued shut to keep from saying if you got it right or not.) and most importantly. . .
WHAT KINDS OF POSTS WOULD YOU LIKE TO SEE IN THE GRAND BLOGIVERSARY EXTRAVAGANZA?
I'm considering doing an interview with the cast of everlost, because it's been far too long since I've talked about my precious pet project, but I'm not sure if that's something I'm ready to do just yet. . . Other ideas include sharing a short story I wrote on a whim (because that was what this blog was initially going to be for–sharing my writing), or possibly doing some sequels to some of the more popular posts 'round here. . . Definitely tell me any and all ideas/requests you guys have down in the comments below! I'm up for anything at this point. . .
And as always, until next time. . .