good morning, Cyberspace!
Despite all my best intentions, I have once again failed you.
Remember when I said I was going to be posting photo hints once a week? Aha. Ha. HAHAHAHAHAHAHAHAHAHA.
Yeah. THAT never happened. But never you fear, my dearest beans, for I've got a whole slew of photo hints for you today! Which . . . you know . . . I'm kinda hoping will pitifully make up for my lack of presence here on the blogosphere.
See, I wish I could say that the reason I haven't been on here very much as of late is because of some big, cool thing–like a super secret project I'm working on. Or death. But really, it's just because I haven't had the time.
I've had to learn a lot about prioritizing things in the past couple months, and even though I'm still trying to find my grips, I think I'm beginning to see that blogging is going to have to take a backseat to my other writing responsibilities (*cough* my books *cough*) for a while.
This is NOT to say, however, that I'm taking a hiatus, or that I'm not doing my giveaway, or that I'm completely abandoning ship and leaving you all to drown in the cyberseas whilst I swim happily to shore. This simply means that I'm not going to stress too much about getting a post out weekly.
Am I still going to shoot for a weekly post every Tuesday? Of course. But if I don't hit that mark, I'm not going to beat myself upside the head with a rubber chicken and cry a river. I'm just going to sit up a little straighter, say, "Oh well!", and move on to the next thing.
Hopefully. Beating myself with a rubber chicken sounds kind of fun, so we'll see how that goes.
"But, Kenzie!" you say, your throat rather croaky because I haven't done a 'but, Kenzie!' skit in quite a while. "If you're not going to be 100% focused on blogging, how on earth are we going to stalk you and know what's going on in your daily life????"
Ah. This is a very good question, my peasant, and one that has a simple answer: Twitter.
Some of you may not know this, but lately I've been pretty active over on my Twitter account. Occasionally I tweet funny stuff and writing updates, such as which projects I'm working on and any challenges I'm taking part in, but usually I just tweet really stupid stuff that no one finds funny but myself. BUT YOU SHOULD STILL TOTALLY CHECK IT OUT, PEASANTS!
Of course, admitting on here that I'm actually pretty active on Twitter probably means I'll ditch the site entirely here in a couple days, but alas. Thus is the curse which I've been plagued with.
But also, if Twitter just really isn't your cup of tea, I am thinking about starting up a writerly Instagram. This is, of course, 100% not set in stone, because A) taking pictures has never really been my forte, and B) it'll just be one more thing I'll be stacking onto my already overflowing plate right now, but the writerly aesthetic of Instagram has always caught my eye, and I'd very much like to be a part of it, maybe.
SO. What do you think? Would you be interested in a writerly Insta from Yours Truly? I'd probably give bite-sized updates on my book progress and blogging sneak-peaks and random stuff like that, and maybe even some other fun stuff that I've been chewing on for a while, but I don't know. If you think this is something you'd be interested, vote on the poll below, and then we can get started on the ACTUAL content of this post! WOOT WOOT!
— GOOD MORNING, SEPTEMBER!: In Which I Make Absolutely No Plans, Whatsoever —
As most of you know, I used to do a sort of monthly segment called either Good Night, *INSERT MONTH NAME*, or Good Morning, *INSERT MONTH NAME*, in which I laid out all my plans for that specific month. (this was, of course, BEFORE I started going AWOL all the time. aha. oops?)
This time around, however, I'm doing things a bit different: I'm not making any plans whatsoever.
It has become abundantly clear to me that I'm not able to keep any of the writerly promises I make to myself right now, so in order to save both my sanity and yours, we're just going to take September as it comes. Blog posts will hit when I have a chance to get them written. The giveaway will hopefully still happen on the 13th, but it might get pushed depending on how much time I have in the coming week. (I'm still working on the prize. I love it so far, but I need time in order to actually FINISH it, and right now I have to be at work all weekend. So. XD)
There are, however, goals that I have for this month. Things that I would love to do if this were a perfect month and I had all the time needed to get them done. Such as:
post a short story in honor of my blogiversary month
revisit my first-ever smudge (in honor of my blogiversary month again)
get the giveaway up and running on the 13th
and
finish editing Fourth Draft 2.0 of everlost
As such, I have a feeling that only two of these things will get done this month. Which those are, I'm definitely not going to say, but we'll just have to wait and see if any of them get crossed off this list come October.
*sweats nervously*
Moving on, let's talk about that last thing on the list for a minute, shall we? In my last post, I mentioned that I was working on edits for EV. And this, I am happy to announce, is definitely still happening!
such miracle. much wow.
When I finished the fourth draft of everlost way back in March, I immediately sent the book off to my Alpha reader (a.k.a. my fabulous mom [THANKS, MOM!!! *waves*]), who in turn gave me some really insightful feedback on the story. So right now I'm working towards incorporating that feedback into the story and polishing everything up so that I can send EV off to beta readers come–what I hope to be–October. Again, I'm not making any plans, but that is my goal. I'M ALLOWED TO MAKE GOALS, PEASANTS!!! *brandishes pitchfork angrily*
With that being said, if it turns out that I DON'T meet this goal, I'll be fine. I'll just chalk it up to yet another thing I wasn't able to get done on time.
If I do manage to achieve it, however. . .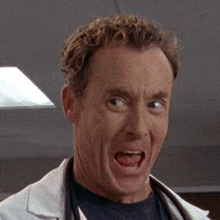 But yeah. I think that's about it for life-ish updates as of right now. Once NaNoWriMo season hits, I'm sure I'll have a whole lot more to say on the subject, but for the present I'm just taking everything as it comes. Goals and plans are fun to have, but I need to start making them bite-sized and achievable in order to actually complete them. I've been biting off way more than I can chew lately, and that, my friends, needs to change.
So if you have any tips or tricks on how to make your goals achievable, while still keeping them challenging and fun, definitely let me know in the comments! I need all the help I can get at this point…
Last on the extremely small agenda for today is PICTURES!!! I promised you all a bunch of photo hints to make up for my slacking, and a bunch of photo hints you shall receive! Below I have four pictures–two for every week I missed. (did I miss two weeks? i feel like I missed two weeks…) Hopefully they'll give you something fun to chew on before the giveaway gets here. . . MWAHAHAHAHAHA!!!
---
---
TALK TO ME, PEASANTS!
Well, that's all I've got for you today, folks! Once again it's a rather boring update post, but it's fine. I'm fine. I'm not slowly withering away into nothing over here, I swear. *laughs nervously*
BUT ANYWAY. Let's get to the questions, shall we? What big–or small–plans do you have for September? Do you have giant chunks of goals like the good writerly bean that you are, or will you be winging it alongside me and hoping for a quick, merciful death? What WIPs are you currently working on? Have you already started prepping for NaNo? (it was around this time three years ago that I started plotting out EV. . . Oh goodness. I feel old now. XD) and most importantly. . .
DO YOU KNOW WHAT THE GIVEAWAY PRIZE IS GOING TO BE????
Or are you thoroughly confused now? (please tell me you're thoroughly confused. . . XD)
Let's talk about ALL OF THE THINGS! down in the comments below! And make sure to tell me any tips you have for achieving your goals (and also for balancing time when you have a job and other priorities aside from writing???). Whether it's plotting them out in a planner or rewarding yourself with chocolate, any and all advice is severely welcome!
And as always, until next time. . .
---
---
Photo by Jeremy Thomas on Unsplash