good morning, October!
I mentioned very briefly in my last post (which you should DEFINITELY check into if you haven't already, because there are PRIZES and a WRITING CONTEST and ME SCREAMING FEROCIOUSLY INTO THE VOID) that I was going to be entering Pitch Wars. So today I'm here to go into a little bit more detail regarding that. But just a forewarning, this is mostly me just ranting and squealing and ripping my hair out over the anxiety that is Pitch Wars. So if you'd like to hear about which story I entered, what I'm working on now, and my mediocre plans for October, read-on, my peasant!
— ALL ABOUT THAT PITCH WARS —
For those of you who don't know what Pitch Wars is, it's a writer-mentorship-program thing-a-ma-jig, wherein industry professionals (a.k.a. mentors) each take a single writer (mentee) under their wing for four months, nourishing them with writerly wisdom and affection whilst grotesquely destroying their manuscript in the hopes that by the end of the editing period, it will be much shinier and smoother and overall better than when they first began.
For a more detailed and much less run-on sentence, here's the link to the website. Unfortunately, submissions have already closed for this year's contest, so if this looks like something you might be interested in, you're going to have to wait until next year.
But!! This is not necessarily a bad thing! I desperately wanted to submit to Pitch Wars last year, but due to my manuscript not being finished–and, you know, being 200,000 words long. aha. #details–I had to wait. In fact, I had to wait so long that I wasn't even sure if I was going to submit this year. But then my wonderful friend, Phoebe, was going to enter, and obviously I couldn't let her undergo this ordeal all alone, right? So naturally I had to enter, as well.
Which was fun.
And also slightly stressful.
#i'mfine
To be honest, I'm not entirely sure how I even managed to get my act together long enough to form a proper submission. I've never written a query letter in my life, let alone a one-page synopsis (synopses are evil. this is a fact), so having to do both those things within the span of a single week was intimidating at best. But through it all I had my wonderful family and writing friends supporting and helping and critiquing my entry, and with their encouragement–and a much-needed pep talk from my mom–I was able to finish.
It was nothing short of a miracle, I can assure you.
Now I'm just sitting here, desperately trying to keep myself from refreshing my email or stalking the Pitch Wars teasers hashtag or . . . you know . . . setting my hair on fire. I'm trying to write the wait (as all us smart PW hopefuls do), but that's not exactly working out for me as I'd hoped. . .
In case it wasn't obvious, the novel I've submitted to the PW mentors is everlost, which is basically nothing short of terrifying. That story is SO close to my heart, so having someone read it and potentially despise it is kinda crippling for my anxiety. But, on the other hand, having someone read it and potentially love it is even MORE terrifying, because then it means that this story–this smol, grubby child of a book that I have loved and nurtured for three years–is potentially almost ready to be shared with the world, and I'm not sure if I'm ready for that kind of plunge into reality yet. . .
But I really am excited to potentially make it better. I'm excited for the chance to work with a mentor to help streamline my vision for this story. And I'm really excited that I was courageous enough to even enter this competition, even though I got cold feet about four-hundred times and my mom had to hurl socks at my face. No matter the outcome of this, submitting to PW has been one of my top writerly highlights of 2019, and I am so incredibly proud of pushing both myself and this book this far. . .
But I've unfortunately hit a bit of a wall in this new adventure. I haven't heard anything back from the mentors yet (it's been four days. i'm not anxious, you're anxious.), so right now I'm stuck in a limbo until November. With the potential of becoming a PW mentee still hanging in the horizon, I don't want to commit to any huge writing projects–such as NaNoWriMo–which could possibly get thrown by the wayside if/when I'm chosen (emphasis on the if, of course.). So I'm still trying to figure out what, exactly, I'm supposed to be doing until I hear back from a mentor. (you know. other than writing than squirming and annoying my family's ears off about how nervous I am. . .)
But since it's October, and since I'm still trying to get back in the swing of posting regularly, I do have some tentative plans for this most spooky of months! Some of which include posting that short story I've been promising (and other blogiversary stuffs), and also working on a new novel project, which we will talk about in three . . . two . . .
. . . one . . .
— OCTOBER PLANS! —
It's October, peasants. Excuse me whilst I go rip my hair out.
Now, I don't know about you guys, but I'm pretty sure September started like a week ago??? Where on earth has the time gone? Have I entered an alternate dimension? The Twilight Zone? HAVE I GOTTEN SUCKED INTO HALLOWEEN LAND?????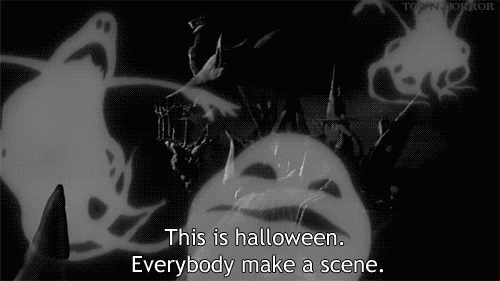 I'm pretty sure 2019 is still supposed to be somewhere back in March, but somehow we're already coming up on the end of it. What is this madness?? And to make matters worse, we are literally one month out from NaNoWriMo.
WHICH I'M STILL NOT SURE IF I'M PARTICIPATING IN OR NOT.
I mean, half of me says that no matter what happens with PW, I need to do the NaNo. I've been doing it religiously ever since I found out about it in 2015, so clearly I cannot end my streak now, right?
RIGHT?!?!?!?!?!
But the other half of me says I need a break. And if not from NaNoWriMo, at least from the NaNoWriMo Dare Squad. (which is a shame, I know, but I NEED THE BREAK, PEASANTS.) So. Right now, although I don't have any hard-and-true plans for NaNo, I do know that there will not be a NaNoWriMo Dare Squad this year. (please don't hate me) I WILL, however, be writing and posting my Dare from last year, because I AIN'T NO QUITTER, FOLKS. And if you lost the Dare Squad last year and have yet to post your dare . . . know that I am watching you.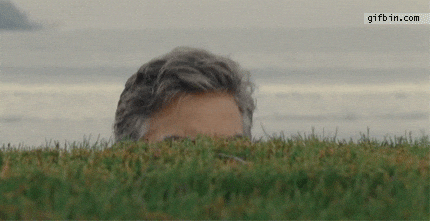 Lol, just kidding. I have no clue which ones of you haven't done your dares yet, because I am a supreme failure at all things Life and Blogging, obviously.
Ahem. In happier news, I've started drafting SK again!!!! Perhaps you remember my glorious little child project which I started earlier this year, perhaps you don't, but either way, my alternate universe fantasy novel is officially underway once again. I'm falling in love with the characters, I'm plotting twists and turns and autumn aesthetics, and I am SO SO SO excited to begin re-delving into this book! I'd love to do a post about it someday–including that delightful interview with the cast which I never finished drafting. . .–but that'll have to wait for some future day. For right now, all I can really say is the drafting process is coming along slowly but surely, and I'm enjoying it all immensely.
Aside from writing SK (which is my main plan for October), my other mediocre plans include:
CHRISTMAS PREP!!! . . . every year I make gifts for my family, and I'd really like to get a head-start on it this year. (I also have a habit of saying I'm going to get a head-start on this every year. Do I ever get a head-start? . . .no.)
READING! . . . I'm currently reading THE CRUEL PRINCE by Holly Black, and I'm thoroughly enjoying it so far. But I'd really like to dive into my CP's novel again. And also maybe start a Harry Potter re-read? Or maybe read one of the millions of books on my TBR. . .
BLOGGING MORE! . . . I was initially going to fill October with posts on Villains, buuuuuuut that didn't really pan out. I'm still planning villain posts (with some very special guests, as well!!!!!!), but Life got in the way and we haven't been able to do them yet. Oops? BUT I'M STILL PLANNING ON BLOGGING MORE!!!! I miss writing blog posts. I miss writing fun blog posts, especially, because the posts I've been writing lately are really boring, and I want to write something fun again. . .
WATCH A PLETHORA OF HALLOWEEN-Y MOVIES, SUCH AS THE NIGHTMARE BEFORE CHRISTMAS, CORPSE BRIDE, AND SWEENEY TODD . . . Don't judge me. I need this.
. . .and that's about it. This is just a short list of all the many things I want to do this month, which may or may not come to pass, but I've found that making FEWER plans helps me do more, so here we are.
I tell you what, though, folks. Life has been nasty towards me lately. He's very aggressive, very demanding, and has no respect whatsoever for my sloth-like pace. I think I'll add "Plan Life's Murder" to my list of things to do this October, so if anyone wants to join, come meet me underneath the brambleberry tree at midnight on the eve of the full moon. Bring your own pitchforks, though, because I have none to spare. (cookies shall be provided, however.)
---
---
TALK TO ME, PEASANTS!
And that's about all I've got to say for today, folks! I honestly can't believe it's officially October. This feels weird and all sorts of wrong, and I think I'm going to go stuff my head inside a pumpkin so that maybe I'll start believing it's finally Fall. . .
But anyway! Let's get to the questions!: What kinds of projects are you working on right now? Are you writing a novel? Poems? A million short stories on a rusty old typewriter whilst rain patters down your windowpanes? Do you think it feels like October, or did we all get sucked into the Twilight Zone? Are YOU planning on participating in NaNoWriMo this year? (and if so, do you think I should participate, as well? because I'm honestly torn right now. . . preptober is such a fun time, and I feel like I'm going to miss out???? help????)  and most importantly. . .
HAVE YOU ENTERED MY GIVEAWAY YET????
It's international and it's free and you should TOTALLY TELL YOUR FRIENDS ABOUT IT because everyone likes writerly giveaways, right??? Right. Go tell your friends, peeps.
As always, let us talk about ALL OF THE THINGS!!! down in the comments below! And until next time. . .