good morning, cyberspace!
Are you a creator? Do you like making something out of nothing (or something new out of something old?) Do you find yourself looking at a pile of tin soda cans and thinking, "Huh. That could be a three-legged crab!"? Do you write books, paint pictures, or draw squibbles with crayons?
Well, then. You, my friend, might just be a creative.
But the question now remains–what KIND of a creative are you? It is my firm–and possibly false–belief that while there are millions of creatives out in the universe, there are also many different types of creatives. So today we shall splay all the many different creative types out on a thick foam slab and dissect them like a frog in biology class!
Let's dive right in!
— THE CREATIVE TYPES —
ONE . . . The Chaotic Creative
This creative is a mess.
. . .literally.
You can typically find these creatives surrounded by random piles of crumpled papers and snack wrappers, bent over their project in the most unflattering posture whilst ripping their WIPs to shreds with a plastic fork. They love explosions, burning things (more often than not the projects that did not turn out so well), and trying every new thing they can get their grubby little hands on.
The Chaotic Creative firmly believes that the only way to create is to first destroy, and will always laugh in the face of destruction before getting punched in the face by reality.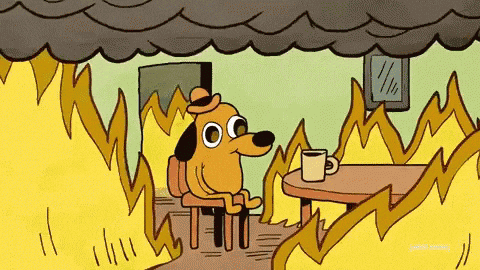 TWO . . . The Calculating Creative
Armed with notebooks, bullet journals, a google calendar stuffed to the gills with their plans and projects leading up to the year 2021, and exactly thirty-one different shades of highlighters, this creative has their entire life planned out to a T.
. . .or so they like you to believe.
Fans of plotting, planning, procrastinating by still-more plotting, and perfecting their projects in theory before they commit to them long-term, the calculating creative is the exact opposite of the chaotic creative. Although both creative types are perfectly valid and wonderful, there is a never-ending feud between the two that experts say will only cease when both sides stop trying to convert the other.
And also when the chaotic creatives stop stealing the calculators' highlighters, but I digress.
THREE . . . The Spontaneous Creative
This creative tends to work on their projects only when they feel like it . . . which tends to be very random and quite possibly linked with the weather. Their inspiration–when available–is wild, but comes only in spontaneous spurts of intense productivity, which are often riddled through with severe dry spells. Watching copious amounts of television or binge-reading helps to refill the spontaneous creative's tank, but while the tank takes a few days–or weeks or months or years–to replenish, it is usually emptied once again within a matter of minutes.
FOUR . . . The Productive Creative
This creative is doing everything you wish you were doing . . . and more. They blast their creativeness on every form of social media: their blog, their Instagram, their YouTube channel, their weekly podcast, and even the rear bumper of their car. They're currently writing five different books, two short novellas, and a free short story they're going to be releasing next Tuesday.
Most people strive to be this kind of creative and fail miserably.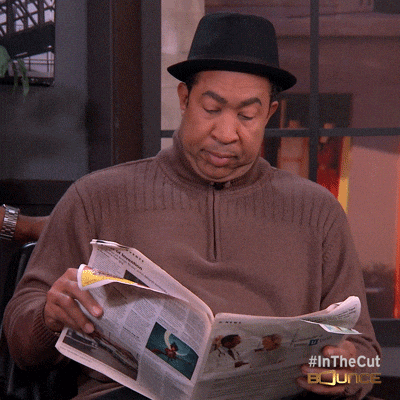 FIVE . . . The Aesthetic Creative
This creative is living the creative life all other creatives dream of.
. . .or they look like they are, anyway.
Their Instagram feeds are filled with soft colors and crinkled pages and steaming mugs of cocoa and fuzzy socks and pastels. They own a library akin to that of Beauty and The Beast and are basically residing in a whimsical fairy cottage off the coast of nowhere with a window-seat overlooking their own private lagoon, which they paint a hazy portrait of every other Wednesday. The aesthetic creative is a walking-talking Pinterest board, and everyone is jealous.
What's not as well-known about this creative is the fact that on the other side of the camera, the bottom of their sock has a massive hole in it, their tea's gone cold, and there's potentially a dead cockroach buried beneath the pile of fake flowers they have wadded up in the corner.
But it's fine. Everything's fine. At least the pretty pictures help cover up the stench of corrosion and death.
SIX . . . The Famous Creative
The famous creative is just as their name suggests . . . famous.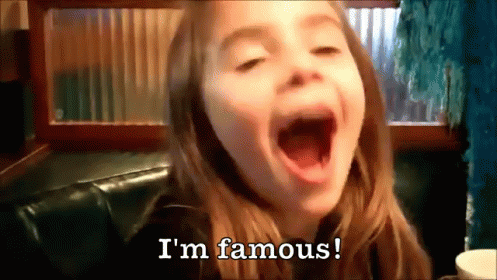 Their fame and fortune boasts a massive twitter following, multitudes of fans, their own clothing line, and potentially three to four stalkers who they should probably find restraining orders for. The famous creative's art can be anything from simplistic to so-real-it-terrifies-you, but the main condition for becoming a famous creative is agreeing with every current popular trend, being a massive introvert, having some form of crippling social anxiety, and spending way too much time on the internet for your own sanity.
Most creative types strive to eventually become the famous creative, but it's still debatable whether anyone truly enjoys it.
SEVEN . . . The Prodigious Creative
Whether it's raw talent, years of experience, or some lethal concoction of both, this creative knows exactly what they are doing, and they do it well. Most of the time without even trying.
You're a writer? The prodigious creative can write better than you.
You're a painter? The prodigious creative is a resurrected Picasso.
You're a musician? The prodigious creative formed a one-man-band at the age of three and is now performing live in front of thousands of screaming fans.
Whatever the progidious creative does will put your measly creations to shame and make you question virtually everything you've ever known about yourself and your art, so it's best to just ignore this creative and focus solely on your own work.
. . .except that's kind of impossible to DO when they keep popping up on your Twitter feed and your TV and your conversations with your grandmother and even your own conscience because they are so much better than you will ever be and you are a worthless shrimp who doesn't even deserve to be dipped in cocktail sauce and–
. . .
Ahem. Moving on.
EIGHT . . . The Bandwagon Creative
Also referred to as "The Thief", the bandwagon creative has one purpose, and one purpose alone–to steal someone else's art. Or rather, to steal a popular form of art.
The bandwagon creative does exactly what it sounds like–they jump on bandwagons. When one particular art form begins to grow in popularity, the bandwagon creative is all over it like a fly stuck to a clump of cow droppings. And while a bandwagon creative may grow to love a particular art they've jumped onto–to the point where they'll stay on the bandwagon long after it's lost at least two wheels and all motor function–more often than not, the bandwagon creative will continue to flutter to the next available thing as soon as something bigger, greater, and altogether shinier comes along. . .
(special thanks to my mom and sister for coming up with and brainstorming this one. you da best. *hugs*)
---
---
TALK TO ME, PEASANTS!
And that's all I've got for today, folks! There is quite literally nothing exhaustive about this list in any way whatsoever, and even as I type this, I just know I've forgotten a very integral creative type. SO! If you can think of any creative types I might have missed in this post, go ahead and shout them out in the comments below! I might even do a sequel to this someday. . . (although that is highly unlikely, knowing me and my sporadic posting schedule.)
But anyway! Onto the questions!: Assuming that you, yourself, are a creative (because why else would you be here, amiright?), what creative type–or mixture of types!!!–are you? What creative type do you WISH you were? (personally, I relate the most to the chaotic creative, but I REALLY wish I was the aesthetic. . . please let me be aesthetic someday. . .) and most importantly, as a creative. . .
WHAT KINDS OF THINGS DO YOU CREATE???
Because I love talking about ALL OF THE CREATIVE things, and even if you don't write, I want to hear about your projects!
As always, let's talk about ALL OF THE THINGS!!!! down in the comments below! And until next time. . .
---
---
p.s. have you checked out my giveaway yet? it's free, it's international, and it takes like three seconds to enter. come check it out!