GOOD MORNING, CYBERSPACE!
Today is the day, folks! It is March! It is SPRING (at least, it's sorta kinda beginning to feel like spring? who knows when spring will actually start. I think the weather is currently bipolar)! Which means that February is officially over, and–as promised–thus concludes The Frank Experiment.
If you saw my initial Frank Experiment post, you already know what I've been doing for the past 29 days. BUT. If you're confused, I highly suggest you take a quick little gander at this post, where I explain the whole ordeal in a nice, neat little package, complete with a smol storytime.
However, if you're busy and just want to get on with things, here's the tl;dr–I decided to ditch my laptop and write with naught but a typewriter (or, if the typewriter was unavailable at the moment, a notebook) for the entire month of February.
Sounds cool, right? Sounds pretty simple . . . right?
Well. Today we're going to be talking about how that actually went. . .
THE FRANK EXPERIMENT: Writing Old-School For Twenty-Nine Days
PART ONE: JOURNAL ENTRIES
FEBRUARY 2, 2020 . . . day two
Though it's the second day of February, I'm debating considering this the first day of The Frank Experiment, as the first day one–February 1st–went wildly unaccording to plan. I worked later than I had anticipated, got home later than I had anticipated, and by the time I was actually able to sit down and write, a) I was too tired to create anything even mildly good, and b) it was too late to use Frank without waking up every single one of the neighbors and their third aunts. So. Here we are today.
And already I am greatly regretting this experiment.
I've written already today–it's almost 1 o'clock, and I'm nearly five pages into my next chapter–but I haven't yet managed to pull Frank out and get clacking. What words I have put to the page has been via my falling-apart-notebook and my fountain pen filled with blue ink. It's been a pleasant experience thus far–very calming, which is not normally how I feel while drafting–but not how I anticipated the first day of this experiment would go.
I figured I'd be clacking away at Frank tirelessly–thus the name The Frank Experiment. But something has been pulling me back–something has been telling me to write by hand today–and though I'm not sure where that little voice is coming from, I can't help but listen to it.
And I did say that The Frank Experiment would also be writing by hand, didn't I? I'm sure I did. Maybe I should have called this the "old-school writing experiment" instead. That doesn't seem to have the same ring to it, though. . .
FEBRUARY 10, 2020 . . . day ten
. . .so I think I have a confession to make. It's been ten days since The Frank Experiment's beginning, and I have not managed to write on Frank even once.
I mean, obviously I've been writing. But instead of using Frank, I've been writing strictly by hand in a beat-up notebook who's spine has basically disintegrated into nothing more than ribbon and some dried up glue. This is clearly not the aesthetic I had anticipated for The Frank Experiment, but I can't bring myself to say that I don't like it. I'm actually really enjoying this weird plunge into writing by hand! In fact, I'm almost enjoying it more than I do writing on my laptop, which is a very strange thing for me to say, indeed.
But, as this is The Frank Experiment–and, unfortunately, not the Write-By-Hand For 29 Days Experiment–I will be busting Frank out later today to prove to myself that I can, in fact, follow through with a plan that I have created.
Probably.
Hopefully.
I guess we'll see how it goes.
FEBRUARY 16, 2020 . . . day sixteen
So I wrote on Frank! Huzzah! I mean, yes, I've literally used him once for this entire experiment, but I mean??? At least I did it!
Honestly, I have no clue what's stopping me from using him more. It could be because most of my work shifts are morning/day as of late, which means by the time I get home and eat and detoxify myself from the day, I don't want to wake up the neighbors with my incessant typing. (according to my dad, you can hear Frank's clacking from the sidewalk.) OR it could be that, despite my best efforts to stick to schedule, I'm just seriously enjoying writing by hand. There's a calmness about putting pen to paper that I never really noticed before. It's relaxing. It's portable. And I feel like, no matter where I am, if I just have my notebook and my pen, I can sink right into my world and my character's heads with very little trouble at all.
It's not exactly the same with Frank. I thought that, because I physically cannot backspace, I'd be producing MORE words and having LESS stress about perfectionism. But instead, it's been increasing my fear of writing the wrong thing. Because once you write something, it's there. There's no erasing it. There's no going back and fixing it and changing it to the BETTER idea your brain decided to have just as your fingers came down on the keys. There's no scratching it out ferociously and continuing on as if it never happened. And I LIKE that about writing by hand! If you mess up, you can just scribble it out and continue onwards, no harm done. But with a typewriter, you can't do that.
I guess what I'm trying to say is that . . . what I thought I would absolutely adore about drafting with a typewriter is actually what I'm least enjoying about it.
I don't know how J.R.R. Tolkien did this.
FEBRUARY 23, 2020 . . . day twenty-three
Well, folks, this is it. I'm going to call it quits.
As I type this, it's an absolutely beautiful Sunday afternoon; the sun is shining. The weather is perfect. There's a warmth in the air that teases at the first signs of spring. And even though it's six days early, I'm ready to conclude The Frank Experiment. I've been writing old-school for twenty-three days. I love the number twenty-three.
We're going to end this experiment on a high note.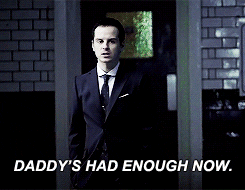 PART TWO: THE CONCLUSION
I think the most interesting thing about this experiment was how close-minded I was at the start of it. In true Kenzie fashion, I'd figured out exactly how this whole thing would play out before February had even started. I had it all mapped out in my head–wake up early in the morning, write for at least an hour on Frank, rinse well and repeat. Of course there were going to be days where I couldn't write on the typewriter. There were going to be nights when I would have to use a notebook instead. But by golly, I was going to use the typewriter more than anything else, and it was going to be fantastic.
Clearly this is not what happened.
But I think–and this is very strange for me to say–I'm kind of glad that the experiment took a wild turn for the worst? I'm glad that I tried this, and I'm glad that–in the most basic essence of the experiment–I failed. Because in essentially "failing" this experiment, I learned so much more about my writing process and myself than I could have ever hoped to understand had everything gone according to plan. And I think that's the beauty of an experiment, you know? You expect it to go one way–you plan and hope and aspire–and then, once you actually start, everything changes.
Stories are kinda like that, too.
So no, I didn't write on a typewriter for 29 days straight. In fact, I used Frank a total of two times. Maybe three. But despite all that, here's what I did learn:
THERE'S A CERTAIN MAGIC IN WRITING BY HAND
Remember when you first started writing? When the world was bigger and brighter and all you needed was a pen and a notebook, and you could escape reality for hours? Ask a writer where they began, and the majority of us will say, "in a notebook"–or some other less-obscure variant on that particular theme. The majority of us–not all, but most–first began our writerly days hunched over crumpled pages with a pen in our hand, scribbling out the stories burning within our hearts.
But somewhere along the line, we exchanged that sacred paper with the sharp screens of a computer. We replaced our colorful pens with stiff keyboards. And suddenly, seemingly without realizing it, we'd replaced the simplicity and magic of creation with the rigidity of content production.
Now, don't get me wrong: I love my laptop!! In fact, it's what I'm writing on as we speak. I wrote everlost almost solely on a laptop, as well as all my other recent story concepts. A laptop is where I feel most at home while writing–which might explain why the Frank Experiment failed so horribly–but in a world which forces us to move at the speed of light, pushing us and pushing us until we've reached our limits, and then pushing us even more, there's something almost peaceful about writing by hand. There's a magic to it, a weightless feeling that comes from disconnecting yourself from every distraction and every little voice telling you that you should be doing more, creating more, posting more. There's less worry about wordcount, less fear of not writing the "right" thing.
It's almost exactly what I thought I would get out of writing on a typewriter, but . . . better.
Of course, I'm still writing on my laptop. In fact, after I finish up this blog post, I'm going to pop over onto my Scrivener document and hopefully pound out a couple hundred words before I have to leave for work. But I know now that whenever I'm stuck on a scene–or, more likely, craving that special blend of magic that comes from writing by hand–I'll put away my screen and pull out my trusty notebook, instead. Sometimes you need to disconnect from the pressure of everything, and when you find yourself there (you'll know it when you feel it), I urge you to find a notebook and a pen and revisit those days of hasty scribbles and the magic of creation.
Truth time: I love NaNoWriMo. If it weren't for NaNo, I would STILL be plunking away at the first draft of everlost. This I know with absolute certainty. Because of NaNo, I'm currently working on my third book (which I hope to finish in April), everlost's fourth draft is with beta readers, and I'm well on my way to begin plotting my fourth novel come summer, which I will–with any luck–begin drafting this November. NaNoWriMo helped me push past the block that told me I could never finish a project. It helped me type THE END on four drafts of everlost. It was an instrumental part of shaping me into the writer that I am today.
But I also think there's a toxic mindset which stems from doing NaNoWriMo, and that's that story–especially in the first drafting phase–is not as important as wordcount. Obviously this might just be a me-thing, and none of you have this issue. But chances are at least someone out there has experienced this thought while participating in the NaNo.
Multiple times I've found myself pounding away at the keys, writing myself into a tremendous plot hole that will make absolutely NO SENSE later on, simply to pad my wordcount.
OR I've let my characters ramble incessantly for days on end, just because I need to write something, and I'm too brain-dead to figure out where the story is supposed to go from here.
Sound familiar? When used correctly, NaNoWriMo is a beautiful tool for authors. It teaches us that a first draft doesn't have to be perfect–it just has to be written. And that is a wonderful thing! But when used incorrectly–when we become so consumed with wordcount that we cease to care about the story which once set our hearts on fire–that's when it might be time to pull back and reevaluate our priorities. Goodness knows there have been multiple moments when I've had to take a break and reconsider why I'm doing what I'm doing. Why I'm writing what I'm writing.
Which brings us back to the Frank Experiment. This past month, without a digital screen to tell me how many words I was chugging out every ten minutes, I was able to really sink my teeth into the storyworld I was creating. I was able to reevaluate my characters and who I wanted them to become. I was able to connect with my story in a way that I never have before.
Did I write as much as I would have had I been writing on my laptop? HA. Definitely not! But I truly connected and fell deeply in love with my story and its world and characters, and that–to me–means more than all the random gibberish I might have written otherwse.
A PLAN IS MORE FLEXIBLE THAN YOU'D THINK
I should have known this from all the times my life did NOT go as I had initially planned, but I digress. Last month it finally sunk in: plans are more like "guidelines". Sometimes they work, other times they don't, and we're all just basically winging this thing called Life without even a hint as to where we're going.
I have no clue what I'm doing anymore. I think it's high-time I actually admitted that. But I DO know that with every word I write, I'm getting closer to being the author that I want to be, and that, my dearest peasants, is quite enough for me.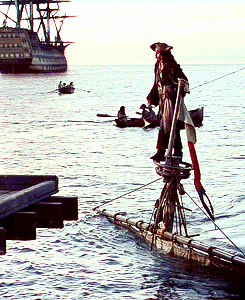 IN THE END. . .
I learned a lot from the Frank Experiment–most of it mentioned here, some of it just tucked away inside my heart for future experimental endeavors–but I think the most important lesson learned was that there is literally no controlling what you will learn from an experiment. You think you'll know what's going to happen, and suddenly life completely blind-sides you and shows you an entirely new perspective that you never once would have dreamed of.
And that's the beautiful thing about an experiment, isn't it? Of an adventure? You never know quite where you'll end up.
So I didn't use Frank as much as I told myself I would. I wrote 54 pages by hand instead–not to mention the few pages that I DID end up typing up on Frank.
And you know what? I could not be happier–nor prouder–with the results of this most epic of failures.
---
---
TALK TO ME, PEASANTS!
So! This was probably not what you were expecting for the ending results of The Frank Experiment. But I can assure you, folks: I would not change last month for all the world. I am so in love with my story right now. My characters are talking to me. My world is growing and blossoming with myriads of color . . . the writing life is good right now, peasants.
But enough about me! Let's talk about YOUR February!:
Did you undertake any writerly experiments last month? (or have you ever done any in the past?)
Have you ever taken a step away from the computer to work old-school on your project? How did that affect your writing/motivation/style?
Have you ever planned out an experiment, only for it to go completely sideways? Did the sideways-ish-ness make that experiment better or worse?
and most importantly. . .
ARE YOU PARTICIPATING IN CAMP NANOWRIMO NEXT MONTH?
Camp NaNo is approaching, peasants! Might as well start preparing now, right? XD
As always, let's talk about ALL OF THE THINGS down in the comments below! And until next time. . .