"If I see you still working here in another five years, you might as well quit writing. Because at that point it's clearly not for you."
Ah. Words. Such funny little things, aren't they? Sometimes I really love words, and sometimes–sometimes–I really, REALLY hate them.
This sentence in particular makes my very skin fibers tingle with self-righteous anger. Firstly, because the mere thought of someone putting a time limit on another's success makes me furious. And secondly, because this very sentence was aimed directly at me a few months ago.
But in order to tell the story properly, we must first go back a few months to a drizzly February day. This day in particular hadn't been the best thus far, mostly because I was nursing a horrid head cold which would later dissolve into the flu. But I digress. It's February. It's drizzly. And an older gentleman has just waltzed up to my counter.
The man seemed mild, at first. A quiet sort, with one of those "knowledgeable" voices that makes you automatically grin and nod because anything else is going to start a debate. (if you don't know what I'm talking about, you are l u c k y.) He also had a head full of questions. Something I found out the hard way as he started badgering me with them relentlessly. Under the disguise of harmless checkout chatter (something the employers are constantly trying to strangle out of us), I did not foresee what was happening until we were already knee-deep into the dark, tumultuous waters of dangerous conversation.
He found out I like to write.
This, of course, has never been something I've kept hidden. I will forever scream at the universe that I–the great and powerful Kenzie–love to write. Fiction, blogging, some weird little poems that will never see the light of day. . . You'll know I like to write, all right, but actually getting to see some of my work will be where the main hassle lies.
But this kind soul did not have any interest in seeing my work. Instead, he wanted to impart on me his wisdom.
And hoo boy, did he have some wisdom to share. . .
As fate would have it (I despise you, Fate), he was a writer, too! What were the odds? He then proceeded to tell me about his own writing adventures–about how he'd sent out his own work to a local, trusted librarian, and how I should do that with my writing, as well, because it's what Stephen King suggested people do with their writing. Getting feedback was important. It was necessary.
He then completely ignored the fact that I was–at the moment–rounding up beta readers for my novel.
He also said I should attend a writing conference.
What was holding me back, aside from the cost? Taking care of a bird? Don't let the bird stop me. You only get one chance at life, you know.
Oh, I hoped to go someday? When is someday? Someday is going to slip me by, because I'll keep saying "I'll do it someday" my entire life until I die.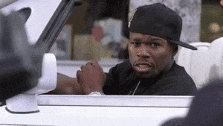 All throughout this exchange, I was trying my best to view his additions to the conversation in a positive light. Perhaps this is God sending me someone to get me thinking about my books and career after such a long hiatus in December, I thought, whipping out one of our store bags to start bagging up his merchandise. Perhaps this is the push I need to forget about this blasted cold and start writing again. . .
And oh, it was a push, all right. Just not the kind of push I had anticipated. Not the kind of push anyone would anticipate, because instead of a gentle nudge in the right direction, I was most ungraciously flung head-first off the cliffs of aspirations to land face-down in the murky swamp of spite.
For as this man was leaving, after wishing me luck in my writing ventures, he imparted unto me one little phrase that I will never, in all my life, forget: "If I see you still working here in another five years, you might as well quit the writing. Because at that point it's clearly not for you."
. . .
. . .
*awkward cough* Okay, then. Well. Here's the moment in which this post could branch off into one of two directions.
Direction A) I snarkily roast this poor unfortunate soul for all he's worth in a blog post he will never see, or–
Direction B) I use my spite and frustration at having experienced this to build up other writers and encourage them to follow their dreams no matter what.
SO, since I am nothing if not a conundrum-centric pickle, I believe I will choose Direction C) which is to combine the best of both worlds. Meaning I shall encourage other writers to follow their dreams no matter what, while also layering in a bit of snark.
I'm sorry, random writer man, but you kinda sorta deserve just a little bit of spite from me.
So without further ado, here is a list of all the things I would like you–whether you're a seasoned writer or a smol sapling freshly risen from the earth's core with dreams and aspirations the size of a unicorn–to know. About writing. About yourself. About what it takes to follow your dreams to the ends of the earth. These are the things that I feel everyone needs to hear, even if we already know them in our hearts. It's kind of like affirmations. Except, instead of talking to myself in the mirror (which I already do on an eerily regular basis), I'm writing it down. Which makes it a lot less creepy and a lot more helpful for the people out there like me.
To The Dreamers. . .
"no one can put a time limit on your success"
And how DARE they if they even try. You were given a gift for creativity–and even if you don't feel your gift is as advanced as another's, you were still given the passion and drive to continue learning and growing, and that's even more precious than raw talent. You were created and designed to make art. Beautiful, glorious, sometimes messy art. And if anyone has the audacity to put a time limit on how long you have until your art actually means something? . . .well, the joke's on them, because your art already DOES mean something. To you. To your family. To the people who truly love you.
Goals and aspirations are amazing, but don't look so far ahead that you forget to relish in the moments you have now–the late nights hunched over your keys, the early mornings with steaming mugs of hot cocoa by your side as you wrestle through plot holes, the sheer joy of getting to write down the words spoken by characters taking over your mind. If your only goal as a writer is to publish, then you'll never find true joy in each of the many writing stages. And there is so much joy to be found in all of them, my friend. Don't let the chance to truly fall in love with your craft slip you by in the name of chasing stardom.
"write what makes you happy"
Do what makes you happy. Be the kind of creative that drives you to produce the kind of art YOU love.
Everywhere you turn, there's another blossoming method for "10 Ways To Be Your Most Productive Self", or "How To Use (fill in the blank) To Plan Your Entire Month!", or what have you. Everyone everywhere is looking for hacks and tips to do the most they possibly can in their time on this earth. And while I can't necessarily blame them, I've noticed that this mindset is a little bit toxic, especially to a creative like me who thrives in the chaos.
Planning out my entire novel before I write it HORRIFIES me. It cripples my creativity, and I'm lucky if I barely scratch the surface of 30,000 words before calling it quits. But there are people out there who swear by plotting out your entire novel and discovering your characters' backstories before writing a single word.
Planning out my entire week hour-by-hour also horrifies me. I need flexibility. I need randomness. And while I love setting goals for myself and making checklists of all my To-Do's for the day, going any further than that causes a mental block. But, again, there are people out there who think this is the greatest thing since sliced cheese. But–and here's the interesting thing–for them, it is.
That's the beautiful thing about art, isn't it? The fact that all of us are so different, yet are absolutely in love with the same thing: writing beautiful books. Some of us love plotting out every inch of our stories and our lives, some of us thrive better with a general direction and an overabundance of curiosity. However you write, however you live, make sure the life you're leading is the kind of life that helps you create the kind of art which sets your soul on fire.
You were not created to be some kind of rehashed version of your favorite artists. You were created to be perfectly, beautifully, uniquely your own kind of wonderful. So don't let someone else's process define who you can be or what you can write. Be yourself, be true to who you are, and–because I am nothing if not an oxymoron–don't be afraid to try new things while finding your style.
"ignore the naysayers"
Now, there's a very distinct line between "naysayers" and "critiquers". The latter are people who are going to give you feedback on your work in order to improve your craft. Some–if not most–of the feedback they give isn't going to be what you want to hear (no one wants to hear that they're main character is a whiny baby who needs some massive revision, but alas. if it's true, it needs to be stated. *glares at Peter from everlost*), but the beautiful thing about this feedback is that, even if it hurts to hear it at first, it's all given out of love. It's given to you by people who care about you and your craft, and  who understand that this precious book child you have entrusted them with means the universe to you. Trust me: them giving you honest feedback is almost as scary for them as it is for you to receive it. So whatever you do, L I S T E N to them. Take as much time as you need to process–they'll understand–but in the end, objectively look at the feedback you're given and listen. (this is something I'm still trying to get better at. it's . . . a process, folks.)
BUT! We are not here to talk about the critiquers, because those people you definitely, 100% SHOULD listen to. Instead, we're here to talk about the naysayers. The people who exist solely to drag you down and tell you that your dreams aren't worth pursuing. That you're not going to make it. That you're not good enough.
I'd like to give these people the benefit of the doubt and think that the only reason they're this pessimistic about someone else's dream is because they, themselves, had a similar dream once upon a time. But they–like you–had someone tell them they couldn't, or that they weren't good enough, and instead of rising like a phoenix from the ashes, they actually listened.
Or maybe they tried, and they failed, and they didn't have the strength to get back up and try again. So now, in their own weird little way, they're trying to save you from the same heartache that they experienced.
I like to give the benefit of the doubt. I try to give the benefit of the doubt. But at the end of the day, the only thing you can really do is ignore them. Sure, they're going to try and persuade you with their words and their bullet points, but the truth is it doesn't matter what they think of you or your dream. What matters is that you continue pushing forward no matter how hard they shove back. What matters is that you write the stories of your heart. Because if what you write matters to you, inevitably it's going to matter to someone else, and all those naysayers are eventually going to have to eat their words.
"write like the wind, bullseye, and don't you dare look back"
At the end of the day, everything I've said boils down to one thing: write. Write all of the things. Write like the wind, and never look back.
Write, revise, rinse, repeat. Because no matter what anyone says, you were given this gift of storytelling for a reason. You were designed to write. It's in your blood. And despite what anyone else thinks of you or your abilities, the only way to prove them wrong is to do the thing that everyone says you can't do.
So write a book, a blog, those short stories burning inside of you. Write the things you love, and then write some more of them. And if you don't get published today or in thirty years, you are still as valid of a writer as anybody else. And no one–especially not some random stranger wading through your checkout line–can tell you otherwise.
---
---
talk to me, peasants!
have you ever had someone tell you that you weren't cut out for writing? (and if so, how did you respond? I highly recommend not responding like I did, which was to laugh awkwardly and internally daydream about stabbing him in the pinky toe.)
what is something you wish every writer knew? a piece of encouragement, a bit of knowledge you've picked up on your own writerly joureny, a quote that inspires you, etc. . .
and most importantly. . .
. . . is there anything I can do to help/encourage you?
Even if it's as simple as praying for you and your writing or just overall life-ish-ness, let me know what I can do for you down in the comments below! My inbox is a l w a y s open, so feel free to hit me up anytime you wish!
As always, let us talk about ALL OF THE THINGS! down in the comments below, and until next time. . .
Featured Photo by Joanna Kosinska on Unsplash