good morning, cyberspace!
If you follow me on any of my social media platforms, you PROBABLY already know what this here post is about. Recently, I was contacted by my lovely friend, Jenelle, to help spread the news about her first ever audiobook release, and today, my dearest of peasants, I'm finally able to do so!
Ladies and gentlemen, boys and girls, children and the proverbial monsters beneath their beds……
KING'S WARRIOR IS NOW AN AUDIOBOOK!!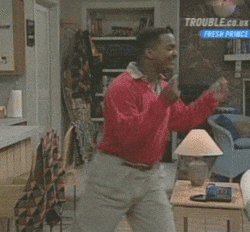 Y'all, I am so ridiculously excited for this. I've been wanting to dip my toes into the audiobook world for a LOOOOONG time now (hello, multitasking!), but I just … haven't done it yet? But Jenelle recently released the first book in her Minstrel's Song series as an audiobook, and GUYS. I AM SO SO EXCITED TO READ IT.
Or … listen to it? Eh, we don't care about proper terminology 'round here. XD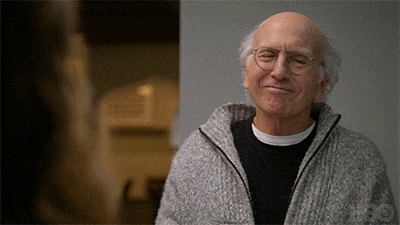 Not gonna lie, there's something about audiobooks that lowkey freaks me out. Not being able to read the story at my own pace, not being able to feel the pages beneath my fingers, not hearing the voices as I would have imagined them in my head … it's all so strange to me, and I've only ever truly completed one audiobook in my life because of it. (it was The Giver and I am still emotionally scarred from that novel, folks.)
However, with that being said, Jenelle has said that she specifically wrote King's Warrior–and the entire Minstrel's Song series, I do believe–with the intent for it to be read aloud. And even just listening to the audible sample (link below!), I can honestly say I see what she means. The narration of this book literally whisks you away within seconds of hitting play. I've never experienced that with an audiobook before–it always felt more stilted than anything–so I'm extremely excited to continue listening to this book and–once I'm done–write a review for it! And I definitely cannot wait for the rest of the series to become audiobooks, as well. (the rest of the series is currently in the works to become audiobooks, and GUYS. THIS PLEASES ME GREATLY.)
But anyway! I think that's quite enough rambling from me. Let's take a peek at the actual story, shall we? XD
ABOUT THE BOOK
The hope of their world rests on the steel at his side….
Threat of invasion looms. Oraeyn dreams of glory on the battlefield.
Instead, he must engage in a battle of wills with a headstrong princess while ushering her to safety (and boredom) in a small village. But they must put aside their differences to save their homeland and complete the second part of their mission: seek out the legendary King's Warrior to persuade him to take up arms once more.

When their journey leads them to the lost realm of the dragons they get
more adventure than either of them bargained for!
LISTEN TO A SAMPLE OF THE AUDIOBOOK!
ABOUT THE NARRATOR
Benjamin Fife has always had a passion for learning. With a mind that
remembers all sorts of numbers and useless trivia, he regularly wins local
radio shows and enjoys confusing people with sci-fi quotes. Fife grew up in
Southeast Idaho. He attended college at Idaho State University, where he
met his future wife in their music theory class. They have been married nearly 20 years and now have six children and a whole menagerie of
animals.

When his oldest daughter was three or four years old they started reading
aloud from novels every night at bedtime, and have continued the tradition
ever since. The family loves exploring various worlds and topics through
Fife's wonderful reading skills, which get better every year. They all have
his Christmas Carol voices memorized (and the older kids are known to
quote along with portions), since he has read it to them every December.

Benny enjoys all kinds of sci-fi and fantasy – both books and shows, is an
extreme eclectic music lover, and prefers his chocolate to be of the 90%
cocoa variety. Above all, he loves to be with his family. He loves recording
audio books, and is delighted to tell people, "I've finally found what I want to be when I grow up!"
WEBSITE
LISTEN TO A SAMPLE OF KING'S WARRIOR
ABOUT THE AUTHOR
Jenelle first fell in love with stories through her father's voice reading books
aloud each night. A relentless opener-of-doors in hopes of someday finding
a passage to Narnia, it was only natural that she soon began making up
fantastical realms of her own. Jenelle currently resides in the wintry tundra of Wisconsin —which she maintains is almost as good as Narnia — with
her knight-in-shining armor and their four hobbits. When she is not writing, she homeschools said hobbits and helps them along on their daily
adventures… which she says makes her a wizard.
>>> <<<
Well, I do believe that's all I've got for today, but before I officially sign off, I just want to say a HUGE congratulations to Jenelle for the release of her first ever audiobook! I've said this before, and I'll probably say it a million times more, but you are literally my fairy godmother when it comes to all things publishing, and I am so impossibly blessed to have you and your stories in my life! Thank you for sharing your beautiful imagination with the world. <333
>>> <<<
talk to me, peasants!
All right, folks! Let's talk all things audiobooks! Do you listen to audiobooks often, or do you prefer to read physical copies of stories? If you're an avid audiobook listener, what are some of your favorite audiobooks to read? And for all my Nano-ing friends out there, how is NaNoWriMo going for you? I am currently very behind on my goal, but my heart is happy and I'm actually managing to stay sort of on top of the many things Life has decided to throw my way, so I'm not too upset about it. XD
As always, let's talk about ALL of the things down in the comments below, and until next time…