good morning, cyberspace!
It has come to my attention that I failed to write an update for the first month of 2021. And since one of my goals for the year is to become more involved on the blogosphere–and also lowkey keep better track of the months as they slowly slip through my fingers–I thought giving a recap on how January went for me was better late than never!
Honestly, not a whole lot happened during January. It was a rather unremarkable month. But being the first month of this brand new year, I still feel it's worth acknowledging! This will most likely be a shorter blog post than we're used to around here, but like … I'm not gonna say that's a bad thing. XD
>>> <<<
january, 2021
writing
First up, let's talk writing statistics! As far as writing goes, January wasn't all that great for me. I definitely did not write near as much as I wanted to, and I'm still relatively behind on my first drafting for PROJECT GOBLIN. However, winter is a pretty strange season for me in general, so productivity typically falls out the window during these colder months.
All that said, though, I definitely did write some words! And though it wasn't as much as I might have wanted, I'm still proud of the progress I did achieve!
word goal — 15,000 words

total words written — 12,786 words

projects tracked — project goblin

best daily writing streak — 12 days in a row
My main goal for January was to work on PROJECT GOBLIN and get a solid headway into the story. This … did not happen, exactly? But I definitely did work on it, and 12.5k story words is nothing to sneeze at, if I do say so, myself. Of course, I would have LIKED to write that extra 2,300 words and hit my goal of 15k, but I'm not going to beat myself up about it. Life happens, and I'm learning to embrace the chaos, accept the end result, and give myself grace in the midst of disappointment.
However, all that being said, I'm definitely planning on having a comeback in February. Which is saying something, since we're already 7 days in at the time of me writing this, and I most DEFINITELY have not had any sort of comeback at all yet. But there's still time! I have 21 days, peasants! I CAN DO THIS.
*distant sobbing*
Ahem. Anyway.
I also blogged a little bit last month, but since I didn't track those words, I can't exactly tell you how much was put towards blogging and how much was put towards actual story work. However, I can tell you that February has seen much more intent towards blogging than it has actual writing, and that … probably is not a very good thing. But since it's been a while since I've actually been serious about blogging, I'm trying to ride this wave for as long as it will carry me.
Hopefully I'll start writing more story words soon, though. I kinda need that if I'm going to meet my self-inflicted deadline.
reading
As described in my 2021 Goals & Aspirations post, I've kept up with my goal of reading books which are actually on my shelf, rather than obtaining more and … not reading them.
This, of course, comes with a wee bit of a caveat, because while I definitely read books on my shelf, they both also happened to be rereads… Which means I'm literally not any closer to narrowing down the list of books I own which I have yet to read.
But this is okay, because at least I haven't been going out and obtaining new books, right? Haha.
Hahahahahaha…
…heh.
OKAY, FINE. I went out and bought three new books, okay? But it's not my fault. I take one step into a Barnes and Noble and suddenly I'm having an out-of-body experience in which I'm incapable of stopping myself from adopting at least one new child. It's … it's not good. But also I have NO SHAME, PEASANTS. NONE WHATSOEVER.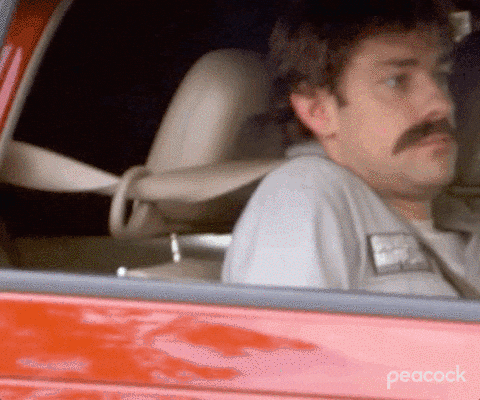 Okay, I honestly have a problem. But it's fine. I'm excited about the books I bought, and even more excited about my two rereads, so let's just celebrate the bookishness that happened last month, yes?
Yes. Let's do that.
books read
HARRY POTTER AND THE SORCERER'S STONE by JK Rowling
Technically I'm buddy-reading this one with Christine, and GUYS. First of all, this story is absolute whimsy on a page, and secondly–CHRISTINE IS LITERALLY ONE OF MY FAVORITE HUMANS EVER. After reading this book, we had a Zoom call and squealed about all things Harry Potter and life-ishness and writerly, and guys. It was magical. I adore this girl with my whole entire heart, I swear.
ENTWINED by Heather Dixon
This book, guys. It's magic and romance and enchantment and whimsy and sisterhood and just…!!! This book has my heart, and it's had it ever since I read it for the first time a few years ago. I think there's a more detailed review of my first reading lurking somewhere on this blog, but I'm too lazy to find it, and I'm also a little too terrified to try. (my early reviewing days were … um … *distant screaming whilst my blog backlog goes up in flames*.)
Anyway.
books obtained
THE GRAVEYARD BOOK by Neil Gaimon
This is my first Gaimon, and GUYS! I am so so excited to read this one! I've been wanting to read The Graveyard Book ever since Phoebe told me my goblins (from PROJECT GOBLIN) sounded similar to some characters (ghouls, I think?) from this story. And I FINALLY found it at Barnes and Noble and it was like 10 bucks and I'm just!!!!! Over the moon thrilled is what I am, my friends.
READY PLAYER ONE by Ernest Clime
This one was–not gonna lie–a severely impulsive buy. But I went to a Barnes and Noble with a new friend, and she told me she absolutely adored this book and thought I'd really like it, so … obviously I had to buy it. XD I've heard mixed reviews about this book, with the majority of it being positive, so I'm really eager to read it and form my own opinion!
Also I've just discovered that me, aforementioned friend, and yet another new friend might be starting our own little book club, with this being our first read, and I just???? This sounds adorable? I'm very excited about this, not gonna lie.
And finally, the book I'm probably MOST excited about right now…
AN ECHO OF THE FAE by Jenelle Leanne Schmidt
I was part of the cover reveal for this story, as well as an arc reader (though I didn't finish the book in time, and I wasn't able to write a review like I'd wanted to for the blog tour), BUT. I hadn't gotten my own copy of this book yet. However, it's one that I knew I wanted to add to my collection this year (despite my self-inflicted book-buying ban), and just recently I saw that the hardcover had gone on sale for a limited time!
…you guys can probably piece the story together from here.
Technically, my copy of ECHO hasn't arrived in the mail yet, but I'M STILL REALLY REALLY EXCITED FOR IT TO GET HERE…!!! I'm so excited, guys… Jenelle is one of my favorite humans ever, and her stories always have this element of whimsy and adventure within them that just speaks to my very soul. I know for a fact that once ECHO gets here, I'm probably going to bump it to the top of my TBR almost immediately.
(smol update: my copy of ECHO came!!! and as predicted, this is going to the top of my TBR. #oops)
community
So! In keeping with my goal of staying connected with the blogging community more this year, I've decided that I'm going to add a "community" section to each of my monthly recaps! (very smart. much wow.) This, of course, is a wee bit of an experiment at the moment, but I'm eager to see how it will change and grow over the course of the next few months!
Unfortunately, January was a bit of a "dead month" for me, so I once again wasn't super active here on the blogosphere as I would have liked to be. BUT. I'm still going to highlight some of my favorite bloggers, because even though I haven't been reading and interacting as much as I want to, I've definitely rediscovered some of my favorite blogs this past month, and I want to share them with you all today! (even though y'all are probably already following each other, but IT'S FINE. I KNOW WHAT I'M DOING. MWAHAHAHAHA. #help)
If you're not following Jenelle yet, you are SERIOUSLY missing out. This girl is an absolute FAIRY. Her stories are magic and fairy dust, her blog posts are clever and incredibly insightful towards all things writing and indie publishing. She's a wonderfully talented writer and an even greater friend, and I am so incredibly honored to have this beautiful human in my life.
Jenelle is also currently hosting something called Fantasy Month, so you should definitely hop on over to her blog and check it out before February ends!
Sarah is one of the wittiest, cleverest (yes, it's a word) bloggers I know. I don't even remember how we stumbled across each other's blogs, but I swear hers is one of my favorites to just binge on a rainy day when I'm hit with the sudden, inexplicable desire to just read some blog posts. She also has this really beautiful, almost magical way of writing, and I just *clutches heart*. She's precious and I adore her and you NEED to go give her a follow if you haven't already, okay? Okay.
For almost as long as I've been a part of the blogging community, Christine has been one of the sweetest, most encouraging voices. She is sunlight and kindness and I truly do not deserve to have her in my life. But oh my word, am I thankful for her. I literally cannot envision being a part of the blogging world without Christine. She makes every day brighter, and having her as a friend is legitimately one of the greatest things to have come from my time as a blogger.
Oh. And not to mention the fact that her blog posts are actually the most wonderful posts you will ever read in your whole entire life. (not even joking) Christine is one of those bloggers who I feel like everyone already knows, but GUYS. If you're not following her already … please go follow her. She is actual sunshine in a bottle, and you need to read her posts.
>>> <<<
talk to me, peasants!
and that's that for my January, 2021 recap! I … don't exactly know how we're already nearly halfway into February, but here we are. (are you scared? I'm scared.)
Anyway! Some questions for you all to ponder whilst I go have an existential crisis!
how did your january go? did you get any writing done? read any good books? have you read any of the books I've mentioned here, and–if so–what were your thoughts/opinions on them? and for all my fellow bloggers/readers of blogs out there (which is obviously you since you're reading this), what are some of YOUR top favorite blogs to read?
Let's talk about ALL OF THE THINGS down in the comments below! And until next time…
*flings cookies in the air and disappears*