GOOD MORNING CYBERSPACE!
This is my absolute favorite time of year, guys. May is kind of like a snapshot from a Polaroid. It's bright skies and warm weather and bare feet in cool grass and strawberry milkshakes and messy hair. I used to think that April was my favorite Spring month, but now I'm sure it's May. There's magic in the air this month, my friends. I can feel it.
And what better way to celebrate this magical feeling than with a writing tag! I mean, clearly this has nothing to do with the magic that is May, but I recently had an idea for a tag that revolved around fictional genres, and I haven't been able to get it out of my head ever since. So clearly I need to get it out of my system so I can go back to binge reading the entire Harry Potter series for the fiftieth time.
Of course, as always, there are a few housekeeping rules to go over before we can dive into the fun stuff, but don't worry. It's very, very simple. (and basically like every other blog tag rules and regulations segment, so feel free to skip it if you're feeling particularly rebellious.)
I would also like to apologize for the lack of a blog post yesterday. I was reading Harry Potter and The Prizoner of Azkaban, and goodness me I could not pull myself out of it. oops.
THE JOLLY GENRE JUBILEE: A WRITING TAG
RULES & REGULATIONS
thank the blogger who tagged you, and leave a link back to their blog
leave a link back to the creator of the tag >> (I mean, technically this bit is optional, but I'd really appreciate a link back, especially if you enjoyed the tag!)
answer the questions honestly, and include at least one (1) gif of a pelican >> it's in the rules, folks. you have to do it.
tag 3+ friends to do the tag on their own blogs! >> and make sure to give them cookies. because that's always fun.
See? That wasn't so hard, was it? *rifles casually through my collection of pelican GIFs* And now on to the actual tag!
THE TAG
i. WHAT IS YOUR FAVORITE GENRE TO WRITE?
Ah, yes. Let's start off with the most difficult question, shall we? (you'd think as the creator of this tag, I would have had more sympathy for myself. clearly this is not the case.)
I think my favorite genre to write (at the moment) is soft fantasy. Hard fantasy is  a wee bit difficult for me to swallow at times, but soft fantasy with dragons and the occasional gnome and a rogue wolf-pack living on the edge of a dangerous, slightly creepy wood? YES, PLEASE. I will forever write soft, whimsical fantasies. I may not be the next Tolkien with a wide, sprawling fantasy world, but soft fantasy worlds are where I thrive, and therefore that is where I choose to live. XD
ii. WHAT GENRE WOULD YOU NEVER GET CAUGHT WRITING? . . .EVER.
Ignoring the blatantly obvious (*cough*erotica*cough*), I think the genre I would have to pick for this would be Westerns. I'm just . . . not a cowgirl, folks. I'm sorry, but cowboy stories ain't for me.
Now, I guess this is not to say that I would never ever ever write a Western. If the right plot bunny came along, I guess I would have no choice but to follow it to the ends of the earth. (ya know. as I do.) But at this precise moment, I haven't had any cowboys sidle into my saloon begging to be written yet.
I also don't know as if I'd ever write a Rom-Com. Now, this one's a little weird, because I DO appreciate reading/watching a good Rom-Com! (You've Got Mail, Tweet Cute, Decoy Bride, etc.), but as for actually writing one?
Aha. . . Yeah, I don't think that would ever happen, folks.
iii. WHAT FICTIONAL GENRE FEELS MOST LIKE HOME TO YOU?
Ooooh! This would probably have to be Fantasy! (again.) Especially–as I previously mentioned–of the soft™ variety.
Seriously. Give me a book filled with gnomes and dwarves and eerie forests and nymphs and pixies and I will settle in, build a house made of logs, and raise my three pig children there in perfect ecstasy.
(just a guess here, but I'm going to assume that a LOOOOOT of us bloggers are going to choose fantasy for this question. let's see if I'm proven wrong.)
iv. IF YOU COULD TRANSFORM YOUR IRL INTO ANY GENRE OF YOUR CHOOSING, WHICH WOULD IT BE?
lol . . . rom-com?
OKAY OKAY, REAL ANSWER TIME. I'm honestly not sure which genre I would pick, to be perfectly honest. I'd say Fantasy, but since I've chosen that for so many questions already, I think I want to pick something a little less obvious.
So I think I'm going to pick Steampunk. But like, more specifically, a Steampunk Fantasy. And if we're getting seriously nitty gritty with the details, a Steampunk Fantasy Alice in Wonderland Retelling.
(okay this kinda sounds like Splintered by A.G. Howard. clearly I need to read this book. XD)
v. WHAT GENRE DOES YOUR IRL MOST RESEMBLE AT THE MOMENT?
Aha . . . hahaha . . . heh.
Well, seeing as though I'm writing this during the height of a plague, I'd have to say Dystopian.
End of the universe plague, people dropping like flies, the entire world under lockdown… If that doesn't sound like your run-of-the-mill dystopian novel, I'm not entirely sure what does.
vi. WHAT'S A GENRE YOU'RE INTERESTED IN WRITING, EVEN THOUGH YOU'VE NEVER WRITTEN IT BEFORE?
So since Middle Grade technically does not count as a genre, I'm going to have to go with Steampunk. AGAIN.
Technically everlost has a subtle trace of Steampunk within it, but I haven't actually done a full-blown Steampunk novel yet. But the whole metal-cogs and funky attire and brass goggle appeal . . . man, I want to write something like that.
I also haven't written a full-blown sci-fi yet, and that's something I'd really like to delve into someday. I just . . . don't feel smart enough to actually get my facts straight with that one. Maybe someday when I become a brain surgeon or neuro-scientist (what even is that) I'll be able to feel confident enough in my ability to write such a tale, but for now I'm at the mercy of Jay Kristoff and Amie Kauffman.
vi. WHAT GENRE IS YOUR MOST RECENT PLOT BUNNY, AND WHERE DID IT COME FROM?
Oh goodness. I….actually don't know if I have an answer to this one. I've been so focused on writing my current WIP, The Girl and The Goblin King, that I haven't exactly been letting my mind wander into the unseen lands where plot bunnies dwell. BUT. I do have an idea for my next book, and I think it's one of my most recent plot bunnies? It's Pumpkalagoo, and it's a smol Middle Grade fantasy which involves a which and a crow. I'm 100% positive I don't remember where it came from, but I love it.
Oh! I've also been toying with my misfit pirate story again recently, and that's been a lot of fun! I guess the fact that I've been getting new ideas for it counts as a plot bunny, right? Right?
Eh, who cares. I made this tag. I'm allowed to bend it a bit to suit my needs. XD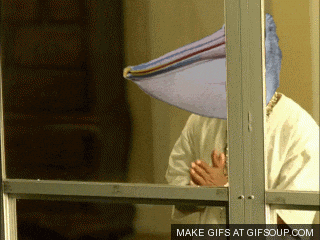 vii. HOW MANY GENRES HAVE YOU WRITTEN THUS FAR IN YOUR WRITING JOURNEY?
Holy guacamole, how on earth am I supposed to answer this? who made these questions????
Okay. Let me dredge up the deepest, darkest memories from my past writing ventures (this will not be pretty folks):
* I've marked the books that I've actually finished with a ♥, and books that I'm working on/hope to write someday are marked with a ∴ . All other stories have either been scrapped or shelved. Oops.
Fantasy

The Dragon Elements ♥
Some story about a magical kingdom and horses and dragons (I wrote like a page of this before giving up. it was . . . bad?)
a story about a girl who FOUND a magical kingdom where she could talk to animals. (there was a bird that delivered mail by air-bombing it onto your head. that was the most interesting part.)
a story where horses could talk? (oh my goodness. there were cowboys that the horses called "wranglers" in this book. WAS I WRITING A WESTERN??? [well, we're filing it under Fantasy because . . . talking horses.)
Project Sunset (previously known as SK) ∴
White As Snow, Dark As Night >> this particular novel is one that I've been piecing together bit by bit just for me. I don't foresee this one ever making it to shelves, but who knows? ∴

Sci-Fi/Fantasy
Paranormal/Fantasy

The Girl and The Goblin King ∴
Gretel >> this one is published on Wattpad. I would highly recommend not checking it out. ♥

Dystopian

RESET
DELETED (yes, these two novels were related.)

Contemporary

a story about a rebellious girl who took writing lessons from a strange old hermit. >> I was writing this on my typewriter. It was not fun.
Assuming that this isn't even ALL of the stories I've started and scrapped in all my years of being a writer, I'm kind of shocked by how long this list grew. I don't think I'm missing any genres, but chances are I'll publish this and like five other genres will spring into mind afterwards.
>>><<<
TAG! YOU'RE IT!
All right, folks! Now that I've answered the questions, it's time to tag some of you guys to do the tag with me! Now, since this is the pioneer voyage for this smol tag as it sails out into the blogosphere, I want to tag every single person who'd like to participate! Seriously. If you're interested in doing this tag, please please PLEASE accept this as an official tag from me! I'd love to see your answers!
But, since it's technically in the rules (that I totally made up) to tag and link back to at least three other bloggers, here's a few blogs that you should DEFINITELY check out!:
(I'm honestly not sure if I'm tagging these people because I want them to do the tag, or because I'd really like everyone to discover their blogs if they haven't already. . . So yeah. There ya go. XD)
THE QUESTIONS
What is your favorite genre of fiction to write?
What genre would you NEVER get caught writing? . . .EVER.
What fictional genre feels most like home to you?
If you could transform your real life into any genre of your choosing, which would it be?
What genre does your real life most resemble at the moment?
What's a genre you're interested in writing, even though you've never written it before?
What genre is your most recent plot bunny, and where did it come from?
How many genres have you written thus far in your writing journey?
---
---
TALK TO ME, PEASANTS!
And there you have it, folks! The Jolly Genre Jubilee Tag by Yours Truly! Did I have trouble coming up with a name for this one? Yes. Was it still fun to create? YES! Hopefully you guys will think so, too, because I would REALLY love to see your answers to these questions! And if you've got any more genre-specific questions you'd like to add on at the end, go ahead and do that, too! I was initially hoping for ten questions, but I guess eight's as good as any.
But anyway! Questions!:
What's your absolute FAVORITE genre to write? What's your absolute favorite genre to read? Are they exactly the same, or–if not–how different are the two? (would you ever consider writing a book in your preferred reading genre?) How many genres have YOU written in your writing journey? (and have you finished the majority of them? or do you, like me, have a giant pile of half-finished manuscripts topped with a soppy blanket of broken tears? i'm fine, i swear.) and most important of all. . .
ARE YOU GONNA PARTICIPATE IN MY TAG?
Please say yes!! It would make my whole entire day! And if you do participate, please make sure to leave a link down in the comments below so I can check your answers out! As always, until next time. . .