good morning, cyberspace!
It's September, guys. Yeah. You read that right. Today is the first day of September. This is happening, folks. There's no going back now. We have entered the months of Fall.
To be honest, I'm less excited about this approaching month than I normally am. Typically I LOVE September, but this one is… not gonna lie, friends, this one's a lot.
I thought August was going to be a complicated, project-filled month, but goodness… it doesn't even come CLOSE in comparison with September. There's so much going on in both my work life and personal/creative life, and while I very much would like to just to crawl into a hole and DIE sleep for a good long while, I know that all the stuff happening this month is going to be an adventure.
…whether or not it's a good adventure is highly subject to change at any given moment, and I should probably note that there is also a very good chance that I may disappear without a trace somewhere in the middle of the month. Haha. Hahahahaha. Heh. Moving right along.
Anyway, I used to love writing goal-oriented posts at the beginning of each new month, but all of that sorta flew out the window recently, what with my unexpected hiatuses and the occasional random post flung here and there. But today, I thought it'd be fun to bring it back! Because Goals! And Life! And Potential Screaming! So let's talk about September, shall we?
>>> <<<
GOOD MORNING, SEPTEMBER: AGENDAS, OUTLINES, & THE RETURN OF LOFTY GOALS
LIFE
We're starting with the most terrifying, because WHY NOT. This is my blog, peasants. I make the rules. *maniacal laughter ensues*
Ahem. Anyway.
I've technically been holding onto this information since August 8th, and my goodness it's been eating me up inside. For anyone inside my special social circle–or for anyone who's been paying an almost odd amount of attention to my existence (I'll let you decide which one you fall under)–you will already know that I've been working at a BIGGBY Coffee since August of last year. BIGGBY was quite honestly my DREAM job when I was 15–back when I had no clue what coffee tasted like and just wanted to be there for the *Aesthectic*. (I mean… now that I DO know what coffee tastes like, I've gotta admit that I'm still here for the Aesthetic. But I digress.) and getting hired into BIGGBY at the age of 21 legit felt like the stars aligning to some glorious purpose I'd been destined for.
However, despite how much I absolutely LOVE my job, my journey to the land of coffee was not an easy one. Not even in the slightest. I'm definitely someone who is much harder on myself than I will ever be on anybody else. This shows both in my creative life and my personal one, and it rears its ugly head even worse at work. I like knowing things. I like being the best at things. (It's my hubris, I swear. XD) And when I first started at BIGGBY, I'd drank exactly two lattes in my life, had never even touched an airpot, and was pretty sure the milk wand on the espresso machine was there to simply burn me until I died.
Suffice to say, I was a complete and utter newb, and I absolutely hated it. Obviously you have to start on Newb level with any job you start, but for me, the Newb level is my least favorite level of all. I hate it with every ounce and fiber of my being, and had I typed the words I'm about to type a year ago, I would have thrown my computer across the room in disbelief. But here we are, on the better side of a year later, and I have news regarding my job that I honestly never even daydreamed about writing because of how ludicrous it sounds.
And yet here we are:
By some bizarre, radical twist of fate, I somehow managed to delude both my coworkers and apparently some of our customer base into voting for me as BIGGBY Barista of The Year. And that's not even the kicker. Somehow–SOMEHOW–I actually won.
I won BIGGBY Barista of The Year for Northwest Ohio.
I mean, even typing it out sounds like I'm somehow lying, but like… it's real. Yes, I'm just as bamboozled as you are.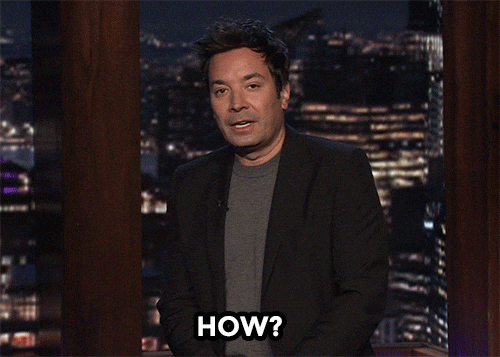 And so, because of this extremely odd twist of events, I'm going to a Coffee Conference this month.
Yes. You heard this correctly. A Coffee Conference. Me. The girl who swore to despise coffee till the day she dies. There's also going to be an awards ceremony, and I might have to present a speech of some sort (100% hoping I don't win the ultimate award and this does NOT happen because social anxiety and stage-fright really do not go well together, my friends XD), and I'm just a puddle of anxiety and excitement at this point, tbh.
I know that whatever happens will be good, but I'm having a really difficult time letting go of the anxiety and just focusing on the positive. There's a lot of "what if's" and "maybes" regarding this whole situation, and it would honestly be so appreciated if y'all could send a few prayers my way if you think of it this month. Stuff like this isn't really in this country girl's book of "things I'd love to do someday", but I'm so unbelievably honored to have had this happen to me, and I want to represent both my store, my managers, and my fellow coworkers in a way that honors them just as much as they've honored me.
BLOGGING
And now on to something that's more exciting than anxiety-inducing! Guys!!! It is my absolute pleasure to announce that THE SILMARIL AWARDS ARE RETURNING ONCE AGAIN! And apparently I bamboozled still more people into thinking I did a good job with it last year, because I was asked to return as a participating Awards Host! I am SO excited to share with you all the award I'm taking on for this year, buuuut, as with all good things, I must wait until the 6th to announce it! Because suspense! And excitement! AND FUN!
We have a whole pack of Hosts this year–both returning and brand new!–and I've got a hunch that this is going to be one of the best Silmaril's yet! So keep your eyes peeled next week for the opening nominations posts to go live. You're not going to want to miss this beautiful blogging event to honor our favorite fantastical characters!
(for anyone curious as to what the Silmaril Awards are, never fear! We have a whole website explaining what it is, as well as archives for each of the Silm Awards immemorial! So please be sure to check that out if you're interested!)
WRITING
And last, but certainly NEVER the least, we have come to quite possibly the most time crunch-y thing happening this September–and, if I'm being perfectly honest, potentially the most terrifying of all the things. This year–with any luck–I will once more be participating in Pitch Wars! If you don't know what Pitch Wars is, it's essentially a mentoring program where lucky mentees can have their polished manuscripts read and reviewed by industry professionals, with the end result being your work showcased to agents at the end of the revisionary period. It's an intense and time-consuming thing if you're chosen as a mentee, but I also suspect it is WILDLY beneficial to a writer's growth… which is why I want to participate!
I actually entered everlost into PW last year, and while I received nothing but crickets, it really caused me to take a good long look at why I was so keen on that being my debut novel, and also at the fundamentals of the story as a whole. A lot of what I learned going through Pitch Wars is what led to my decision to shelf everlost for the time being, and I'm really excited to undergo a similar–but hopefully with better end-results? XD–experience this month!
The caveat to all of this, is, of course, that I don't currently have a polished and revised manuscript to submit. I have two finished first drafts, and that's about it. XD HOWEVER. I have hereby decided that all my spare time–and even some of my sleep–shall be sacrificed in the name of polishing and revising my flower child novel, Project Sunset, by the time Pitch Wars submissions open on the 26th! This, undermined by the fact that I have a coffee conference smack dab in the middle of the month (in which I will be gone for THREE. DAYS.), and topped off with the delight that is the Silm Awards all throughout this month, is giving me slight anxiety, but I'm also just so excited to see if I'm actually able to pull this off. There are moments in every person's life when they can either crumble and submit to failure, or rise and overcome.
I really, really hope that September is my chance to rise and overcome all of the demons I've been facing for the past month. August wasn't near as glamorous as I had hoped, but I have faith for September. It's the time of pumpkins and funnel cakes and leaves turning red and cool, crisp mornings, and I have a faith. A faith that this will be a month to remember. A faith that I will survive even the most terrifying of things. A faith that I can stay true to both myself and my dreams throughout all of it.
This is gonna be a good month, my friends. I can feel it. :))
>>> <<<
talk to me, peasants!
what sorts of shenanigans are you getting up to during the month of September? were you able to achieve all of your goals for August, or did it take a wild turn for you, as well? either way, I'm so so proud of you and all that you've accomplished, even if that's just the fact that you made it here today. I have a feeling that September will be much better, so keep your chin up, friends. good times are coming again. <333
As always, let's talk about ALL OF THE THINGS down in the comments below! And until next time…
* flings cookies in the air and disappears *