good morning, cyberspace!
Friends. Foes. Creatures of the deep. We have entered the throes of September, and within it, the Silmaril Awards are once again upon us.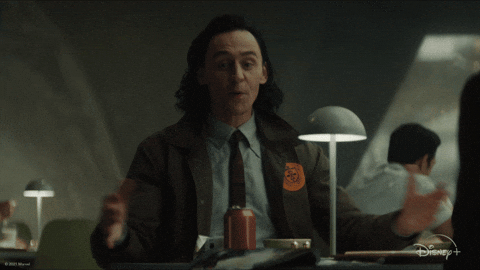 I announced in last week's post that I was once again accepted as a Silmaril Awards host this year, and GUYS. I am so insanely blessed to be a part of this incredible group of people! Last year was an absolute BLAST, and my beloved Villain Ceremony was–without a doubt–one of my favorite blog posts I've ever written. The Silm Awards is not only a chance for me to connect with a bigger audience here on the blogosphere, but also an opportunity for me to stretch my creative writing skills.
Because let me tell you what, friends: writing from someone else's character POV is NOT an easy feat.
Thankfully, however, the practice is one that I highly enjoyed, and I'm so beyond excited to be once more participating in this lively, fantastical event! There is, of course, one small caveat to all of this: because I was the host for the Villain Award last year, I am unable to qualify for that particular award this year. It's a sad state of affairs, of course, but this small rule among the Awards hosts actually opens up the door to even wilder possibilities, and I'm quite pleased to admit that this year's Awards Ceremony is sure to be… an intriguing change of pace. (mwahahahahahaha!)
But before we get into all of that, let's talk about what, exactly, the Silmaril Awards ARE. Many of you who've been lurking around the blogosphere for a length of time will probably already know what this most beloved event is, but for anyone who might be slightly lost, allow me to enlighten you!
WHAT ARE THE SILMARIL AWARDS?
At its deepest core, the Silmaril Awards are a fictionalized Golden Globes for Fantasy Characters! These awards were created as a way to honor our fictional heroes (or, in some cases, NON-heroes) in multiple categories–such as Most Nefarious Villain or Most Epic Heroine–with the end result being a wild, chaotic Awards Ceremony in which one character per category reigns victorious!
Since the Silmaril Awards were founded around the idea of the Silmarils from J.R.R. Tolkien's work, The Silmarillion, no works of Tolkien may be nominated into the Silmaril Awards. These are characters which already exemplify everything we're looking for in a worthy candidate, and are already being honored as our category presenters for the Silms! (can you imagine the awkwardness of Saruman presenting HIMSELF the Most Nefarious Villain Award? …actually, no, I want that.)
A few other minor rules to note!:
any previous winners of the Silm awards may NOT be nominated for the category in which they previously won — though they may be nominated for a different category!
the Silmaril Awards are currently open to FANTASY-ONLY characters. any other genres are not permitted — but if you're unsure whether your character falls under the Fantasy genre (i.e. if the novel's genre is sci-fi/fantasy), just ask! We're actually a very approachable group of hobgoblins, and I promise to only nibble on your toes if I mistake them for string cheese.
authors may not nominate/vote for their own characters
please mention which book your character is from when nominating! — not only will this help keep all the nominations neat and tidy, but it will also make our–the hosts'–lives a ton easier by not having to research which book Bob came from.
you can nominate and second however many characters your heart desires! — the sky is the limit, folks! Nominate as many characters per category as you want, second however many nominations you want… The point is for the unsung heroes, villains, and side characters to finally get their chance to shine. So give us all your wackiest nominations, my friends!
And last, but never the least…
HAVE FUN! — yes, this is an actual rule! The main purpose of the Silmaril Awards is to have fun, make friends, and celebrate all things fantastical! So don't forget this most important rule!
HOW DO I NOMINATE CHARACTERS?
A goodly question, my friend! First off, you're gonna want to make sure that the character you wish to nominate is from a Fantasy novel! The Silmarils are a Fantasy-Based contest, and therefore Fantasy is the only genre we accept. However, as mentioned above, there are always some discrepancies as to whether or not a book or two falls under the Fantasy umbrella, so please don't feel awkward asking whether your book or character is Fantasy enough! We have a whole group of hosts who are willing to figure out the nitty gritty details (and honestly it's really quite fun), and chances are, if you THINK the genre is fantasy, so will we. :))
Once you know for certain that your character is Fantasy, all you have to do is nominate them in the comment section of the Award you'd like to nominate them for! For example: last year I was hosting the Villain Awards, so all you'd have to do is write a comment like this:
I nominate Captain Hook from J.M. Barrie's Peter Pan
And boom! Captain Hook is nominated! After that, keep returning to the Host blogs so that you can second any other worthy nominations that may have sprung up! To second a character, all you have to do is add a reply underneath the original nomination claiming to second that specific character.
Fairly simple, yes?
Nominations will close on the 10th of September, so make sure to hop around to each of the Host blogs (helpfully linked to below) so that you can nominate and second your favorite characters for each award category! Characters with the most amount of seconds by the end of the nomination period will move on to the final voting round, where they will be one step closer to receiving the prestigious Silmaril!
And now, my friends, with all these "rules and regulations" behind us, it is time for the most exciting part of this post! It is time to announce which award I am hosting here at Smudged Thoughts this year!
>>> <<<
THE WISEST COUNSELOR AWARD
Typically ancient, hobbled, and filled with more unsolicited wisdom than your Great Uncle Herman, these are the brains behind the operation, the riddlers, the poets, the dissectors of prophecies. They do their best to convince everyone they have all of the answers, but deep down, they're just as confused as everyone else–they simply hide that confusion behind their illustrious beards.
Their main goal is to aid the Hero on a perilous journey, providing wisdom, kindness, understanding, and a certain parental figure that the oft-orphaned Hero never experienced before. But Wise Counselors are burdened with more than just knowledge, for it is a truth universally acknowledged that if one character must die for the sake of pushing the Hero towards his Ultimate End, it will–inevitably–be the counselor. Death is a shadow hanging over the shoulders of the Wise Counselor, and he usually embraces it like a long-lost friend when his time finally arrives.
(Of course, the Wise Counselor doesn't HAVE to die in order to be a wise counselor, but like… they kinda always do. XD)
Previous winners for The Wisest Counselor Award include:
Please make sure that any characters you nominate this year are not found among this list!
>>> <<<
And last, but certainly not least, I have some calendar dates for y'all to jot down! The Silmaril Awards stretches out among the whole month of September, and in order to keep things running smoothly, us hosts have a relatively strict clock we must operate under. This means that if you'd like to participate by nominating and voting for the favored finalists, you MUST make sure to get your votes in by the end of the nomination/voting period! This is a very crucial point, because we want to make sure that every single vote is heard!
So what's the timetable for this year, you may be wondering? Well, I'm so glad you asked!
SILMARIL AWARD CALENDAR
NOMINATIONS WEEK: September 6-10 – Nominate your favorite fantasy characters for their chance to shine underneath the Silmaril Awards Spotlight!
VOTING WEEK: September 13-17 – Vote for the fantastical finalist you feel deserves the Silmaril Award above all others!
AWARDS CEREMONIES: September 20-October 1 – The moment we've all been waiting for! The finalists have been chosen, the lights have been dimmed, and it is time to reveal the winners…
Nominations begin NOW, so make sure to get those characters rolling down in the comments below! I cannot wait to see what awesome Counselors I get to house in the studio this year… Hopefully none of them try to counsel me on interior design…
>>> <<<
… the silmaril awards …
Least Competent Henchman … Josiah Dyck
Most Epic Hero … Madeline J. Rose
Most Epic Heroine … E.E. Rawls
Most Faithful Friend … Grace Taber
Most Magnificent Dragon … Christine Smith
Most Majestic Ruler … Sarah Pennington
Most Mischievous Imp … Tracey Dyck
Most Nefarious Villain … Jem Jones
Strangest Character … DJ Edwardson
Silver Tongue … Jenelle Schmidt
Wisest Counselor … Kenzie Keene (you are here!)
talk to me, peasants!
the Silmaril Awards are BACK, my friends! I am so excited (and terrified!) to be hosting the Wisest Counselor award this year, and I cannot wait to see which characters get nominated! so go ahead and hit us up with all of the wisest, strongest, least-susceptible-to-dying-a-most-painful-death Counselors! this is sure to be a Silmaril to remember…!
* flings beards in the air and disappears *