good morning, cyberspace!
Just two days ago I emerged from my completely unexpected February half-hiatus with a brief recap of all things February Freeze Out. And I'd been debating whether or not I should post that smudge on Sunday, seeing as though Tuesday was only a couple days out, but in my excitement to finally be posting again, I refused to listen to the logic of long-term and posted it immediately.
Which left me with virtually nothing to post today.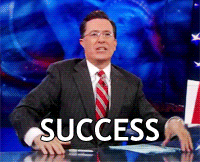 However, luckily for me, I had another poem lodge itself into my brain last weekend and demand I write it, which means i don't have to expend any time or energy into writing a really complicated blog post I get to share another fun little piece of randomness with you all!Read More »