Hello, Cyberspace! This is just gonna be a quick little post to help promote a 12-hour read-a-thon/fundraiser hosted by my lovely friends, Ally and Stassia, tomorrow afternoon at 12 pm EST! All donations received during the read-a-thon will go towards building a group home for orphans in North Macedonia, and the book they're reading–My Grandmother Asked Me To Tell You She's Sorry–looks absolutely adorable, and I just. . .!!! I am so excited for this, guys, you have no idea.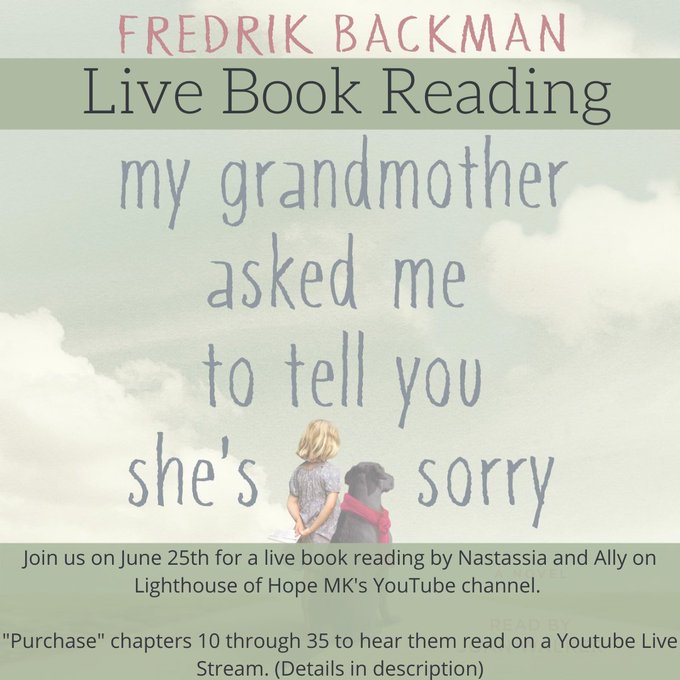 If you want to find out more about the read-a-thon, you can do so here. And if you're interested in the overall project of building a home for orphans in North Macedonia, then you can find information about that and how to help on this page right here!
And for anyone interested in following along with the read-a-thon tomorrow, here's the link to the youtube channel where the read-a-thon will be held!
(also also also, that amazing graphic up there was made by Stassia, and I just. . .??? IT IS GORGEOUS??? Please teach me your skill, girl, because my graphics are never this amazing. XD)
But anyway, I think that's everything! If I remember something I forgot to include, I'll pop it into an edit later. XD Wishing you all the bestest of Wednesdays and the most beautiful of weeks. . .!
— Kenzie