Good Morning, Cyberspace!
Now, I am perfectly aware that it has literally been foreeeevvveeerrrr since I've actually posted a somewhat normal post around here (a.k,a LISTS and WRITERLY THINGS and also probably more LISTS), but I'm sure we can all agree that NaNoWriMo is somewhat of an attention hogger, which means that between all of the NaNoWriMo Dare Squad posts and the actually trying to conquer the NaNo stuff going on last month, pretty much all of my 'writerly blog post ideas' are dead and buried six feet under a blueberry patch mulled over by a puddle of cement.
In other words — they do not exist.
However. Even though I know you're all dying to hear more sage advice from Yours Truly about the beautiful craft that is writing, I'm sadly going to have to disappoint you once again.
Instead of actually writing a post that is 10% helpful and 99% full of random nonsense and puns which you must painstakingly sift through to find the nutritious nubbins, I've spontaneously done something a little more fun this week. (fun for me, obviously, not you, what are you talking about)
I wrote a poem.
A weird poem. A bizarre poem. A slightly dark and creepy poem that may or may not be the greatest thing since The Raven. Who knows.
WARNING: this is absolutely nothing like The Raven.
And so, because I kind of fell in love with this little poem whilst writing it, I thought I'd spontaneously share it with the whole of Cyberspace.
Because obviously that's what you do with things you love — you blast it recklessly out across the internet in the naïve hope that other people will love it, too.
It's what I do with books. And cookies. And my totally normal obsession with Jim Moriarty.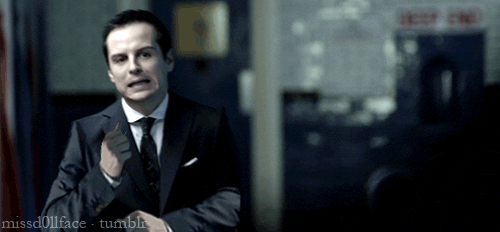 But anyway.
I actually started out trying to write a single little poem as a way of helping me push through a bit of a rough patch I've been struggling with recently, because I've often found that sometimes it is poetry that helps me get my deeper thoughts out on paper, rather than fiction. I write fiction and fantasies to escape from this world, but I write poetry to battle it.
But as I began to dive deeper into the poem, and the words began to flow from my pencil, I soon realized that this was not a single poem, but two poems wrapped into one. Or, as I like to call it, a split poem. A good way to look at it is two perspectives of a single situation — the heads and tails of a penny. Light Vs. Dark. Hope Vs. Despair. And even though the format of the two poems has them wound within each other, it's best read if you read each poem separately, because otherwise it just becomes really stilted and weird and definitely not fun to read.
(I've tried it both ways, folks.)
So here you go, my friends. For your perusal, enjoyment, and possible critique from all you negative beans out there, here are my smol little poems. Some of it is free-verse. Most of it rhymes. Some of it makes absolutely no sense, and some of it makes so much sense that it physically hurt me while writing it.
So basically I know not how to poem, but here we are. . .
---
---
Not Today.
a poem by Kenzie Keene
A thousand cracks run through my skin –
A thousand cracks run through my skin –
battles I've fought, but never win.
battles I fight and will one day win.
Darkness spreads its icy wings,
Darkness haunts me in my dreams –
and in the silence, beckoning,
shifting shadows, swirling flames.
it reaches for me –
It reaches for me –
fingers snapping –
taking form –
pulls me deep into its clutches.
but I stand firm within the storm.
There's no way out of this dark place.
The dark surrounds me like a stain.
All light is gone without a trace.
It tries to crush me with its pain.
I find myself slipping away.
Dark wings descend to sweep away.
I once would fight, but not today.
I once was weak. But not today.
For what's the point when all is lost?
For even now, my hope remains.
To win a bout, but at what cost?
I know a man who tamed the flames.
We win a battle, lose the war.
We'll lose these battles, but win the war.
Please tell me what I'm fighting for.
I know now what I'm fighting for.
The fissures spread into my veins.
There's light inside my splitting skin-
Each nerve, each thread now burst to flames.
a spark for each place that I've been.
A tender voice in darkness sings –
Each battle lost earns a new seam.
a whisper swept o'er dying things.
A cut through which His light may gleam.
A phoenix rises from the ash –
I was once unbroken, but am no more –
A vision sent to call me back.
These scars let me shine more than ever before.
But darkness never fails its hold.
Though darkness lures me like a trap,
It grips me in this screaming cold.
its hold on me I shall now snap.
Even now my heart begins to shatter –
For I've seen through its vile charms,
sparks of silver, beating matter.
and choose refuge in my savior's arms.
I watch them as I slip away.
A warrior stands as I fall to pray.
I should have fought.
I could give in.
But Not Today.
---
---
talk to me, peasants!
And there you have it, Cyberspace! What did you think? I know I'm not the BEST poet around, but when has that ever stopped me from trying to be a rip-off Poe? #never
I'm not exactly sure what questions to ask to spark conversation on a smudge like this, so let's just go with the random things, shall we? What is your absolute favorite poem? Favorite poet? Favorite vegetable. Let us talk about ALL OF THE FAVORITES down in the comments below, okay? Okay.
And also tell me what you thought of this poem. (Because I need validation, apparently.)
As always, until next time. . .
*flings cookies in the air and disappears*